Bills vs Eagles, Bills vs Seahawks, Bills vs Vikings and Texans vs Vikings Seen as Least Likeliest Games
Published on January 2nd, 2020 3:48 pm EST
Written By:
Dave Manuel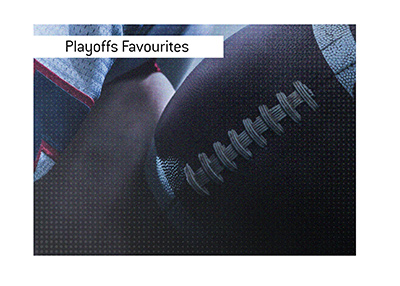 With the NFL playoffs just around the corner, some of the major online sportsbooks have released their "NFL Name the Finalists" props.
It shouldn't be a surprise to learn that Baltimore vs San Francisco is seen as the likeliest Super Bowl match-up, as these are the two #1 seeds from both conferences. Having the #1 seed is a massive advantage, as you not only get to enjoy a first-round bye, but you also have home-field advantage throughout the playoffs.
The Baltimore Ravens are the consensus favourites to win the Super Bowl, so it shouldn't surprise that they are in three of the top four likeliest Super Bowl games:
Ravens vs 49ers, +275
Ravens vs Saints, +500
Ravens vs Packers, +800
The likeliest Super Bowl match-up that doesn't involve the Ravens? That would be a hypothetical Chiefs vs 49ers match-up, which is currently listed at +650 on a major offshore sportsbook. Given the arm of Patrick Mahomes, a Chiefs vs Ravens AFC Conference Championship game certainly seems like it could go either way, so this doesn't seem that far-fetched.
The Patriots are the defending Super Bowl champions, though they slumped badly in the second half of the season, costing them their first-round bye. Can they go on the road and win against a team like the Chiefs/Ravens, with Tom Brady clearly in decline?
If that does happen, Patriots vs 49ers is seen as the likeliest Super Bowl match-up that involves Tom Brady, and this potential game is currently trading at +1600.
The Green Bay Packers have become a betting favourite with many bettors in recent days. The likeliest outcome that involves the Green Bay Packers in the Super Bowl? That would be a match-up against the Baltimore Ravens - this game is currently trading at +800.
Lastly, many are backing the New Orleans Saints to reach the Super Bowl, as they have a fantastically balanced team that is led by the experienced arm of Drew Brees. A potential Saints vs Ravens game is seen as the second likeliest outcome, as it is currently trading at +500.
-
Now, what about the opposite end of the spectrum? Which games are seen as having the smallest chance of actually taking place?
There are four potential games that share the odds for least likely to transpire:
Bills vs Eagles, +25000
Bills vs Seahawks, +25000
Bills vs Vikings, +25000
Texans vs Vikings, +25000
These numbers mean that all four of these potential games would give you a 250x return on your investment - so, a $100 bet on the Texans meeting the Vikings in the Super Bowl would yield a total return of $25,000.