Joe Burrow Clear Favourite To Be Taken First Overall
Published on February 6th, 2020 1:52 pm EST
Written By:
Dave Manuel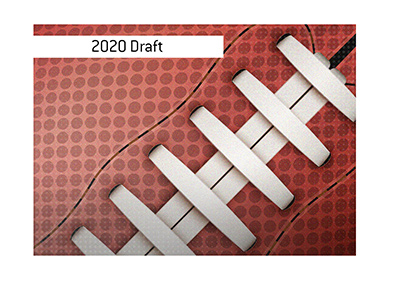 It seems like a clear fit - the Cincinnati Bengals badly need a new stud QB, as Andy Dalton is aging and likely out the door.
Joe Burrow, on the other hand, is coming off of one of the best seasons of all time for a college football quarterback, which led to him easily winning the Heisman Trophy.
Could the Bengals really take anybody other than Joe Burrow?
Oddsmakers certainly don't think so - here are the current betting odds for the first person to be taken first overall in the spring NFL Draft:
Source: Bet365
Time Stamp:
February 6th, 2020 1:33 pm EST
Odds Subject to Change
Joe Burrow, 1.035
Chase Young, 11.00
Tua Tagovailoa, 17.00
Justin Herbert, 23.00
Any Other Player, 29.00
-
In any other draft, Chase Young would have almost certainly be the #1 draft pick, as he seems to be a once-in-a-decade talent at defensive end.
This is great news for the Washington Redskins, who will be picking #2 and will almost certainly pick up Young. While the Bengals seem set to pick Burrow, the Redskins could potentially trade down in order to bolster themselves in other areas.
The Detroit Lions and New York Giants pick next, and both teams are likely to look to bolster their defenses.
Next up - the Miami Dolphins and Los Angeles Chargers, who both desperately need some new blood at QB, as the Chargers are moving on from Rivers, while the Dolphins are still looking to recover from the Josh Rosen fiasco.
-
Assuming that the combine/interview process goes as expected, don't expect the Bengals to make any unexpected moves - Joe Burrow is their man, and Joe Burrow should almost certainly be taken with the first overall pick in the 2020 NFL Draft.