NFL Approves Addition of Extra Regular Season Game
Published on March 30th, 2021 6:16 pm EST
Written By:
Dave Manuel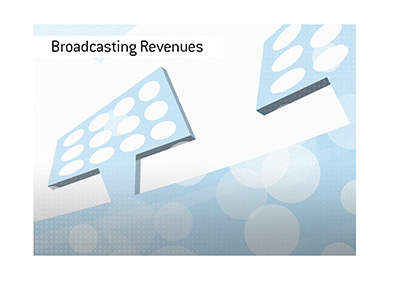 When the NFL and the player's union ratified the new Collective Bargaining Agreement last year, many of the league's high-profile players came out against the deal.
In fact, the vote was extremely close, as the "Yes" side won by just a few dozen votes.
The major bone of contention for many of the league's players? The possible addition of another regular season game, which would stretch the regular season from 16 to 17 games, without adding any additional bye weeks.
The owners argued that this would be good for both sides, as the addition of an extra game would bring more money into the league's coffers, which would mean more money for the players as well.
Many of the players in the league, however, argued that their bodies were already getting taxed enough as it was, and that an extra game would wear them down even more.
-
The CBA gave the owners the option of adding an extra regular season game, and it surprised nobody when they announced that they would be exercising this option for the 2021 regular season.
So, one of the preseason games will be taken away, while the rest of the season will be pushed back to allow for an extra regular season game.
-
The owners were very insistent on getting the new CBA signed before they opened up negotiations with the TV networks on their new TV deals, and it's not hard to see why - they wanted to use the extra regular season game to extract more money from the networks.
It clearly worked, as the NFL ended up signing TV deals that will pay the league over $10 billion per year.
This will result in the league's salary cap surging in the coming years, though many of the league's players are still not happy about it.
Regardless, the NFL regular season will be stretched to 17 games in 2021, up from 16 last year.