Michael Vick Was Practically Unstoppable on the Football Field
Published on October 5th, 2023 3:18 pm EST
Written By:
Dave Manuel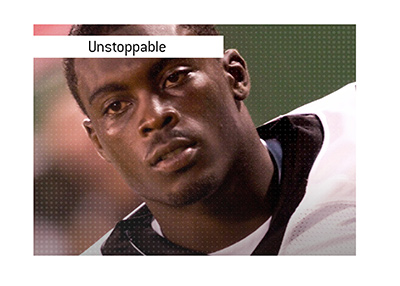 The NFL player with the highest career yards per rush average?
That would be Michael Vick, who finished his NFL career with a ridiculous 7 yards per rush.
This is more than Randall Cunningham, Lamar Jackson, Jamaal Charles and Jim Brown, just to name a few.
-
Michael Vick was practically unstoppable on the football field.
Not only could he sling the football, but he was a nightmare to try to take down when he started to run.
It's not a surprise, as Michael Vick possesses the fastest 40 times in HISTORY for a quarterback - 4.33 seconds.
Whether it was a designed run play or a passing play that had broken down, Vick was capable of turning a seemingly innocent play into a big gain.
Over the course of 143 games, Vick rushed for 6,109 yards, which translated into 42.7 yards per game.
Each and every time that Michael Vick decided to rush the football, he would gain a total of 7 yards.
This is the highest such total in the history of the NFL.
-
What makes Vick's numbers even crazier is the fact that he missed almost three full years due to his legal troubles.
In fact, in his first full year back, Vick rushed for 676 yards and 9 touchdowns, despite having been out of the NFL for 3 years, and despite being 30 yards of age.
Vick wasn't just fast - he also had the ability to know exactly when a play was breaking down so that he could take off.
This changed the way that defenses had to play against his teams - they not only had to scheme to stop Vick through the air, but they also always had to be aware of Vick taking off and running.
This made Michael Vick one of the most unstoppable players in the league, and an entire generation of mobile quarterbacks were spawned as a result of Vick's approach to the game.