Cuban Made Runs at Pittsburgh Penguins, Chicago Cubs and Texas Rangers
Published on September 7th, 2023 1:20 pm EST
Written By:
Dave Manuel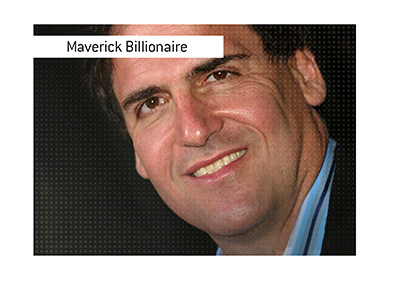 In 1999, Mark Cuban and his partners sold Broadcast.com to Yahoo! for $5.7 billion.
The transaction made Cuban a billionaire overnight.
After buying a house and a Gulfstream V jet, Cuban realized the dream of every young sports fan - he bought a professional sports franchise.
In early 2000, Cuban bought a majority stake in the Dallas Mavericks for $285 million.
It was a shrewd business move for Cuban, as the franchise is now valued at well over $3 billion.
-
Prior to purchasing the Dallas Mavericks in 2000, Cuban was actually interested in buying a piece of the Pittsburgh Penguins.
It was 1999, and Mario Lemieux was attempting to put the money together to purchase the Penguins out of bankruptcy.
Lemieux was looking for money and thought to give Mark Cuban a call.
Would you like to meet, Lemieux asked?
Cuban said yes and flew to Pittsburgh to have a meeting with Lemieux about helping to buy the Penguins.
According to Cuban, his interest in joining the Lemieux ownership group fizzled out. In his word, "it just didn't work out".
Lemieux ended up finding the money elsewhere (Ron Burkle) and the Penguins were saved.
It's probably wrong to say that Cuban "failed" to buy the Penguins, though there was enough interest for him to fly out to Pittsburgh to take a meeting.
-
A similar situation arose with the Texas Rangers in 2010, as Cuban and his partner, Jim Crane, bid to purchase the Texas Rangers out of bankruptcy.
After a 16 hour bidding process, the Cuban-Crane final bid came in at $581.2 million, while the bid headed by Chuck Greenburg and Nolan Ryan ended up coming in at $590 million.
According to Cuban, even if he had won the bid, Major League Baseball would have found a way to block his purchase, as the league apparently wanted nothing to do with the fiesty owner of the Mavericks.
According to Cuban, Jerry Reinsdorf informed him that he had "no chance" of winning the bid.
-
Despite this, Cuban tried to buy another Major League Baseball team a few years later.
In 2007, The Tribune Co. announced that they would be selling the Cubs.
The process to sell the Cubs took roughly 18 months, and Joe Ricketts eventually won with a bid of $845 million.
Cuban had wanted to purchase the Cubs, though Ricketts eventually won out.
According to reports
, Major League Baseball owners and Commissioner Bud Selig still wanted nothing to do with Cuban and would have likely rejected his bid anyways.
-
Nowadays, Cuban seems more content spending time with his family rather than continuing to build his sports empire.