Can Man City Take Big Lead on the Road?
Published on February 19th, 2019 6:21 pm EST
Written By:
Dave Manuel
Click Here To Bet on Man City v Schalke 04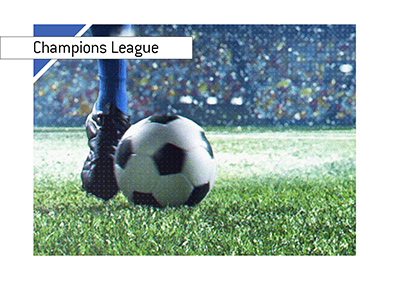 Round of 16 Champions League action will continue on Wednesday with two games - Atletico Madrid v Juventus and Manchester City v Schalke 04.
Of the eight Round of 16 matches this season, Man City v Schalke 04 was seen as being the most lopsided. Given all of the quality sides that are still in the tournament, Schalke 04 was seen as being out of their element alongside the likes of Man City, Bayern Munich and Juventus.
In fact, despite Wednesday's game being played at Veltins-Arena, Manchester City is the big favourite to win and to take control of the contest.
After stumbling a bit earlier in the season, Manchester City has been hitting all of the right notes as of late. The club has been dominant in English Premier League action as of late, winning 7 of their last 8 contests. Man City is coming off of a 6-0 destruction of Chelsea and their confidence should be sky-high heading into this match.
Schalke 04, on the other hand, has not won in Bundesliga since January 20th, having dropped matches to the likes of Bayern Munich.
Manchester City unsurprisingly finished at the top of their Group during the Group Stage, finishing with a record of 4-1-1. Manchester City dominated in the group, finishing with a goal differential of plus 10.
Schalke 04 easily advanced to the Round of 16, as they comfortably finished second in a group that included the likes of Porto, Galatasaray and Lokomotiv Moscow.
-
Let's take a look at the odds for Wednesday's match, courtesy of Bet365:
Source: Bet365
Time Stamp:
February 19th, 2019 6:13 pm EST
Odds Subject to Change
Man City, 1.28
Draw, 6.5
Schalke 04, 11.00
Here are the odds to qualify for the next round, which are lopsided to say the least:
Man City, 1.01
Schalke 04, 21.00
According to Bet365, here are the five likeliest outcomes of Wednesday's match:
Man City 2-0, 6.5
Man City 3-0, 8.0
Man City 1-0, 7.5
Man City 2-1, 11.0
Man City 3-1, 11.0
Man City will obviously be wanting to notch as many away goals as possible in order to really drive the stake in the hearts of Schalke 04 and their supporters, while Schalke 04 will be hoping for some lucky breaks.