Lebron James and Company Are Currently +333 To Repeat
Published on October 13th, 2020 5:02 pm EST
Written By:
Dave Manuel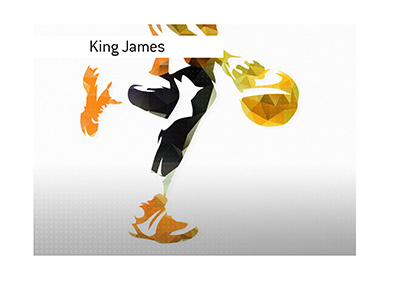 Lebron James and the Los Angeles Lakers outlasted the rest of the NBA (in the bubble) to win the NBA title a few days ago.
For Lebron, this was the fourth NBA title of his career, and many are saying that he has his sights set on winning at least six titles, in order to tie the GOAT, Michael Jordan.
The Lakers are certainly set up for success. Lebron is healthy and still just 35 years of age, while Anthony Davis continues to be one of the most dominant players in the league.
The Lakers were a bit of a mess this season, as they attempted to also bring Kawhi Leonard in the fold, and then had to scramble to fill out the rest of the spots.
With a full offseason with both James and Davis under contract, the Lakers can set their sights on making their team even better.
The problem? The rest of the NBA will be looking to knock off the Lakers.
The Golden State Warriors will be back to full strength.
The Los Angeles Clippers will potentially work out their issues to present a great challenge.
Teams like the Nets, Celtics and 76ers will likely be better.
The Milwaukee Bucks will try to figure out why they are such a postseason disappointment.
The Toronto Raptors will be reloading.
They will all be gunning for Lebron and company.
-
The Los Angeles Lakers are currently +333 to repeat as NBA champions.
This means that a successful $100 wager on the team would yield a total profit of $333 if the Lakers were able to repeat.
Repeating will be a long, hard slog. The Lakers will need to remain healthy in order to pull off the task.
Their biggest competition?
The Los Angeles Clippers (+450), Golden State Warriors (+550) and Milwaukee Bucks (+650) are seen as the biggest challengers to Lebron's throne next season.
-
The start of the NBA season will be delayed, likely until January. Will the teams play in a bubble again? Will there be fans?
Next season will likely prove to be another wacky one of the NBA - can Lebron overcome and win another title?