Despite Rumblings, Murray Still Looks Like Top Pick
Published on April 21st, 2019 10:40 am EST
Written By:
Dave Manuel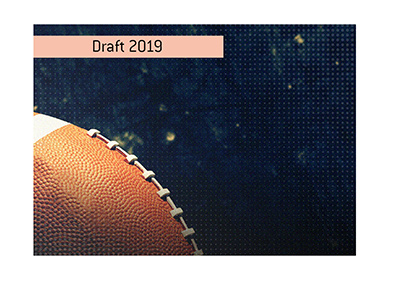 Later this week, the NFL Draft will be taking place in Nashville, Tennessee.
In many ways, the NFL Draft is the beginning and also the end. It's the beginning in that, following the draft, players will start to report for workouts and the process of actually getting ready for the upcoming season will officially begin.
It's also the end in that all of the pre-season maneuverings will be coming to an end, as the free agents will be signed, the trades will largely be completed and the draft picks will be chosen.
The biggest question heading into the draft was what the Arizona Cardinals would do with their #1 overall pick. Would they continue with Josh Rosen as their QB and take Nick Bosa, or would they take Kyler Murray with the top pick?
There were some rumblings this week that the Cardinals could be getting cold feet about taking Murray, though the betting odds certainly don't support this position.
According to the oddsmakers, Murray is going to be the #1 overall pick unless something unexpected happens.
Assuming that the Cardinals take Murray, the 49ers are almost certainly expected to take Nick Bosa at #2.
The next biggest question - what would the Raiders do at #4? Would they take a QB, or is Derek Carr their guy? Based on the chatter, it seems less and less likely that the Raiders will draft a QB at #4.
Dwayne Haskins was seen as a likely top 6 pick, with Haskins likely landing in New York to back up Eli Manning. Things seem to be changing on that front, however, as Haskins seems to be sliding heading into the draft later this week.
-
Let's take a look at the odds to be taken #1 overall as of this moment:
Kyler Murray, 1.14
Nick Bosa, 5.50
Quinnen Williams, 21.00
Dwayne Haskins, 21.00
Josh Allen, 26.00