Juventus Has Slight Edge To Close Out League
Published on April 30th, 2018 9:58 am EST
Written By:
Dave Manuel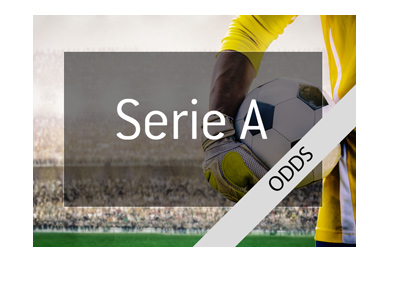 There aren't many close league races this season - in fact, the English Premier League, Bundesliga and La Liga were all decided weeks and even months ago.
One of the few remaining races is in Italy Serie A, and it's a good one, as Juventus and Napoli are battling it out for the top spot.
As of this moment, four points separates the two teams, though Napoli still holds a game in hand - here is how the top of the Serie A standings look as of this moment:
Juventus, 88 points (35 games played)
Napoli, 84 points (34 games played)
The race for the title was made much closer last weekend after Napoli managed to edge Juventus 1-0. Instead of essentially clinching the league title, Juventus will now have a battle for the ages on their hands heading into the last few weeks of the season.
-
Let's take a look at the two schedules that these two teams have to close out the season:
Napoli
@ Fiorentina
vs Torino
@ Sampdoria
vs Crotone
Juventus
vs Bologna
@ Roma
vs Verona
Of the four remaining games that Napoli has to play, the best team is Sampdoria, which currently sits in 8th place in the standings with a total of 51 points.
Juventus, on the other hand, has two very winnable games against Bologna and Verona, though their clash against Roma stands out as a possible key contest. Roma is currently sitting in third place in the league, and the contest will be taking place in Roma. There is nothing that Roma would like more than to derail Juventus' title hopes.
-
Let's take a look at the current betting odds to win the league title, courtesy of a major online European sports book:
Juventus, 4/5
Napoli, 1/1
As you can see, this is about as close as you are going to get. The last month of the season should be a very interesting one in Serie A, though Napoli will need to handle their business and likely notch four victories if they want a chance at the title.