Away Team Can Claim Narrow Advantage in Historical Game 7s
Published on October 30th, 2019 2:24 pm EST
Written By:
Dave Manuel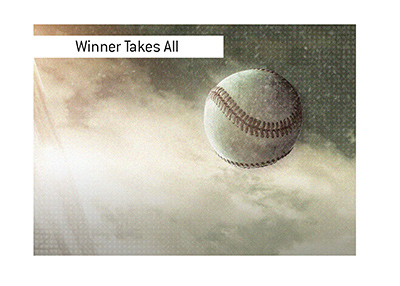 Later tonight, the Washington Nationals will take on the Houston Astros in Game 7 of the World Series.
Two absolute studs - Zack Greinke and Max Scherzer - will be taking the mound as both men attempt to lead their teams to glory.
This is what sports is all about - the winner-take-all game. Glory for the winner, a lifetime of misery for the loser.
The Houston Astros, who will be playing in front of their home fans tonight, have the betting advantage at -135 (according to most major Las Vegas area sports books).
Surprisingly enough, however, history is not on the side of the Astros, despite the fact that they will have the home field advantage.
According to MLB.com, there have been 39 Game 7s in the World Series since the start of Major League Baseball.
In fact, there was a Game 8 in 1912, as one of the earlier games in the series ended up in a tie.
Road teams have, surprisingly enough, won 20 of the 39 World Series' Game 7s, while the home teams have won 19 times.
So, history is on the side of the road teams. In fact, the road team has won three straight times in Game 7 of the World Series, with the most recent victory being claimed by the Houston Astros in 2017, as they dispatched of the Los Angeles Dodgers on the road.
Prior to that, the home team had won nine straight times.
-
The first Game 7 in a World Series was won by the Pittsburgh Pirates in 1909, as they managed to defeat the Detroit Tigers by a score of 8-0. This game was also significant as it would mark the last appearance by Ty Cobb in the World Series.
The greatest Game 7 in World Series history likely belongs to the 1960 clash between the Pittsburgh Pirates and New York Yankees, as the Pirates won 10-9 thanks to a walk-off home run by Bill Mazeroski.
The most disappointing Game 7 in World Series history likely belongs to 1985, when the Kansas City Royals demolished the St. Louis Cardinals 11-0. The game wasn't even close, as Bret Saberhagen completely shut down the Cardinals.
-
Again - history is on the side of the road teams in Game 7s of the World Series, though by the slightest of margins.
Source: MLB.com -
A Brief History: Here's Every World Series Game 7