18 Goals Scored in 1982 Playoff Game Between Oilers and Kings
Published on May 4th, 2022 5:22 pm EST
Written By:
Dave Manuel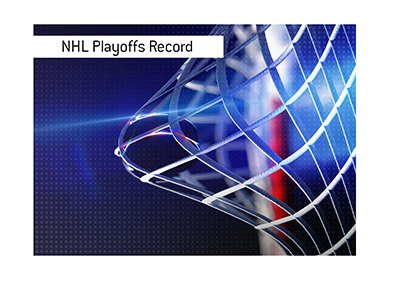 If you were guessing as to which team was involved in the highest scoring NHL playoff game of all time, you'd probably guess the Wayne Gretzky-led Edmonton Oilers.
And you'd be right.
The highest scoring NHL playoff game of all time saw the lamp get lit a total of
18
times.
-
Game 1 of the 1982 playoff series between the Edmonton Oilers and Los Angeles Kings saw the Kings win by a score of
10-8
.
At the end of the first period, the Kings were leading by a score of 4-3.
By the end of the second period, the Kings were leading 8-6.
The Oilers mounted a comeback in the third period, as they managed to tie the game 8-8.
Late goals by Charlie Simmer and Bernie Nicholls gave the Kings the 10-8 victory.
-
Both of the goaltenders in the game were obviously shelled.
The Kings' goaltender, Mario Lessard, gave up 8 goals on 33 shots, while Grant Fuhr of the Oilers gave up 9 goals on 34 shots.
Wayne Gretzky notched 4 points for the Oilers, while Daryl Evans and Dave Taylor both put up 4 points for the Kings.
The Kings would go on to win the series in 5 games.
-
There was a 17 goal game in 1989 (Penguins vs New Jersey Devils) and a couple of 16 goal games, though the Oilers vs Kings contest from 1982 still holds the record.