Haralabos Voulgaris A Lightning Rod Following Dallas Mavericks Playoff Exit
Published on June 17th, 2021 12:56 am EST
Written By:
Dave Manuel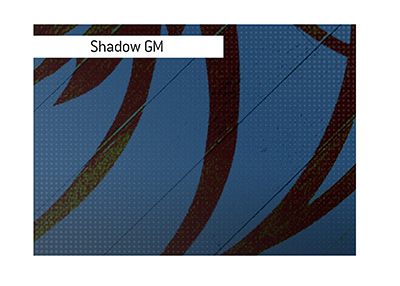 For a supposed "Director of Quantitative Research and Development", Haralabos Voulgaris is sure getting a great deal of press over the past couple of days.
If you follow the poker or sports betting world, you almost know who Haralabos Voulgaris is.
Voulgaris is a former professional sports bettor who was, at one time, considered one of the most profilic NBA bettors in the world.
Voulgaris thoroughly analyzed the game of basketball to develop edges that he used to exploit for millions and millions of dollars.
Edges such as teams tending to score more points in one half than another, the tendencies of certain coaches and the impact on game totals, etc.
In short - Voulgaris developed an encyclopedic knowledge of the game of basketball.
After a short "consulting" gig for an unnamed NBA team, Voulgaris started to post more on his Twitter account and make the rounds on the podcast circuit. Voulgaris quickly made a name for himself, and often opined that he would do a better job of managing a NBA team than most current general managers.
In 2018, Mark Cuban of the Dallas Mavericks hired Voulgaris as the team's "Director of Quantitative Research and Development". Voulgaris would assumedly use his knowledge of the NBA to help the Dallas Mavericks with personnel decisions, etc.
-
Over the past few days, Voulgaris has found himself in the news quite a bit.
To start, there was a story that Mavericks superstar Luka Doncic and Voulgaris had had a couple of blowups this past season. Once, according to the story, Doncic had snapped because Voulgaris had left a game early, and another time Doncic reportedly took exception to Voulgaris motioning to him to calm down during a game.
Earlier this week, the Dallas Mavericks announced that they were firing their long-time President of Basketball Operations and General Manager, Donnie Nelson, after a long 24 year with the club.
The Mavericks might just be looking for a change after a disappointing first round exit this year.
There are others, however, who believe that Haralabos Voulgaris was serving as a "shadow GM" for the Dallas Mavericks, and that he made the decision to get rid of Donnie Nelson.
-
The owner of the Dallas Mavericks, Mark Cuban, has said that all of these stories are wrong.
There is no denying, however, that there seems to be a great deal of smoke surrounding the potential fire at the Dallas Mavericks organization right now.
Kristaps Porzingis is reportedly unhappy and feels as though he is a secondary piece behind Luka Doncic.
Luke Doncic may or may not be unhappy with Haralabos Voulgaris.
Haralabos Voulgaris may or may not be the true general manager of the Dallas Mavericks.
Haralabos Voulgaris may or may not have already been fired.
Many Dallas Mavericks fans are pointing the finger of blame at Voulgaris and say that he should be fired as well.
-
One thing is for sure - the Dallas Mavericks are currently looking for a new General Manager.
The Mavericks, who have one of the league's top young stars, seem to be a mess right now.