Chicago Bears 3 Point Favourites Over Packers
Published on September 3rd, 2019 1:12 am EST
Written By:
Dave Manuel
Click Here To Bet on Packers vs Bears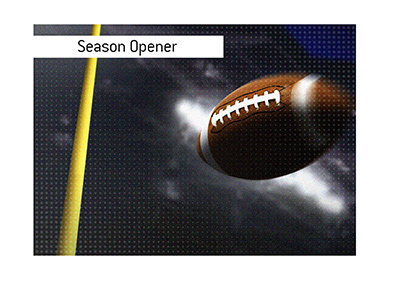 The regular season will officially kick off for the NFL on Thursday night when the Green Bay Packers travel to Chicago to take on the Bears.
Both of these teams are coming off of disappointing seasons. The Packers finally melted down last year, which resulted in their coach being fired. A new coach is looking to light a fire under Aaron Rodgers, who could potentially lead one of the most potent offensive attacks in the league this season, should everything be pulled together.
The Bears had a great year last season, though their dreams of a Super Bowl appearance were derailed by a missed field goal. The Bears have a new field goal kicker and the same balanced attack this season, and it will be interesting to see if Trubisky can improve on last season.
The Bears still possess one of the most lethal defenses in the NFL, led by Khalil Mack, who promises to make Thursday night an absolute nightmare for Aaron Rodgers and company.
-
The Bears are currently
three point favourites
in this game, and the over/under is currently set at
46.5
points.
There will be a number of things to keep an eye on in this game, including:
1) How will Aaron Rodgers respond to a new offensive scheme? There is no secret that Rodgers was underwhelmed with his last coach, and it will be interesting to see how he gels with Lafleur.
2) Will Trubisky improve on his rookie campaign? At times last season, Trubisky looked like a combination of Joe Montana and Michael Vick, combining a lethal mix of passing and running. At other times, he looked feeble.
3) How strong will Chicago's running game be? They have a rookie RB that will be taking a great deal of snaps (in Montgomery) and will no longer have Jordan Howard in their backfield.
4) Aaron Jones. Jones will be the feature back in Green Bay - how will he perform?
-
Who do you think will take this one?