Expanded Schedule, More Playoff Teams Will Lead To More Betting
Published on February 20th, 2020 7:34 pm EST
Written By:
Dave Manuel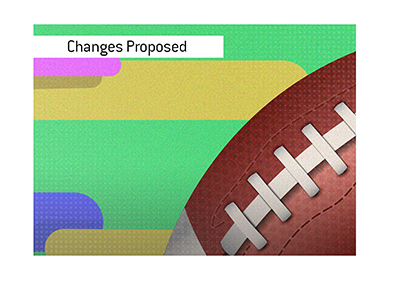 The NFL's owners and Player's Union are knee-deep in what has been nearly a year of negotiations on their new CBA (Collective Bargaining Agreement).
The two sides are desperately trying to finish work on the CBA before the start of the next league year, which takes place in mid-March.
This CBA deal is particularly important to wrap up now as the NFL wants to turn their attention towards securing lucrative new TV deals, as their current deals run out either next year or the year after.
The NFL is once again a hot commodity. Ratings were up last season, buoyed by a host of new stars including the likes of Patrick Mahomes and Lamar Jackson.
With the Presidential election around the corner, the NFL would like to have a new CBA deal in place so that they can lock up a new TV deal as well.
-
The new collective bargaining agreement would feature a number of significant changes that are designed to increase the league's revenues.
These changes would also be pleasing to gamblers and sportsbooks alike, as it would result in a great deal more action to wager on.
The proposed changes would include:
-Expanded regular season (16 to 17 games)
-Smaller pre-season schedule (down to 3 games)
-Increased number of playoff teams (from 12 to 14)
Pre-season games are nearly impossible to wager on, so bettors would surely love the increased regular season schedule.
In addition, increasing the number of playoff teams would increase the amount of betting, as people tend to love betting on their own team. More playoff teams means more betting revenues for sportsbooks.
Lastly, only having two teams with first-round byes versus the current four teams means that two of the best teams in the league will be playing in the first round of the playoffs. This past season, for instance, this would have meant that the Kansas City Chiefs and Green Bay Packers would have played in the first round of the playoffs instead of having byes. These are two of the most popular franchises in the league at the moment, and this would have resulted in higher revenues.
-
In exchange for agreeing to the extra regular season game, the players will be getting an increased percentage of the revenue pie, as well as less stringent drug testing and other benefits.