The Top 10 January Transfer Window Signings - Year 2015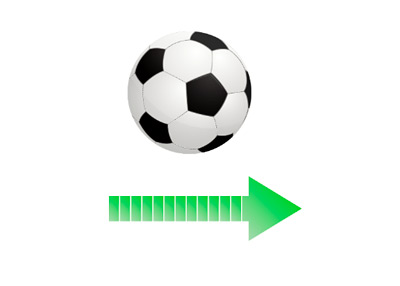 1. Wilfried Bony
£28 million transfer from Swansea to Manchester City
The goal-scoring penchant of this Ivorian born striker is what caught the eye of Manchester City. His combined tally of 68 goals for European clubs Sparta Prague and Vitesse was further bolstered by 22 more scored for Swansea this season where he signed a four-year contract of 12 million pounds which a Welsh record. He is currently representing his country, Cote d'Ivoire in the African Nations Cup where his double-strike against Algeria helped his team progress to the tournament final. He will in all probably debut for his new club, Manchester City, in February after his return from Africa.
2. Juan Cuadrado
£26.8 million transfer from Fiorentina to Chelsea
This versatile 25-year Colombian winger flew in from Italy last week to sign in to his new club, Chelsea. He has shown great versatility in the midfield and can quickly change roles from winger to a full-back during a game. His takes the place of Andre Schurrle who has left for Wolfsburg SV.
3. Andre Schurrle
£22 million transfer from Chelsea to Wolfsburg SV
One of the heroes of the World Cup winning German team, Schurrle could not live upto expectations at Stamford Bridge spending a couple of dismal seasons scoring just 11 goals from his 44 appearances for the Blues. Chelsea were happy to see the German leave for Bundesliga club, Wolfsburg SV.
4. Enzo Nicolas Perez
25 million Euros from Benfica to Valencia
The 28-year Argentine was a midfielder for Benfica for whom he featured in as many as 70 games. He was part of the team of 2014 that won four Portuguese titles. He also figured for Argentina in the FIFA World cup 2014 in the semi-final and finals in place of an injured Angel Di Maria. January 2015 saw him making a mov e to Spanish club Valencia for €25 million which is the 10th highest figure for an Argentine player.
5. Gabriel Paulista
£11.3 million from Villarreal to Arsenal
The 26-year old Brazilian made his debut for his home-town Salvatore club Vitoria in 2011. Featuring in as many as 77 appearances for the club, he was adjudged best defender in the province of Bahia in 2013. He moved to Spanish club Villarreal in August 2013 where he played in 37 games before he finally ended up with Arsenal this January where he will probably be filling in the shoes of Joel Campbell.
6. Xherdan Shaqiri
18 million Euros from Bayern Munich to Inter Milan
An Swiss of Albanian origin, this exceptionally gifted winger first played for Basel where he scored 18 goals from 92 appearances for the club. Nicknamed the "Alpine Messi" for his dribbling skills, he caught the eye of Bundesliga giant Bayern Munich where he made 52 appearances. His performance for the Swiss national team in the 2014 World Cup was exceptional. He was Man of the match in the opener against Ecuador and scored a hat-trick against Honduras, helping Switzerland to reach the Round of 16. In January, this year he moved to Inter-Milan and already opened his account with a goal against Sampdoria in a Coppa Italiana clash.
7. Bernardo Silva
15.75 million Euros from Benfica to AS Monaco
Not even 20, Bernardo Silva already made his first appearance for his first club, Benfica, in 2013 where he just played a single match before being sent on a loan-deal to AS Monaco. But now his transfer to the French club has got formalized in a €15.75 million deal which will see him stay with Monaco up to June 2019.
8. Manolo Gabbiadini
16.5 million Euros from Sampdoria to Napoli
The 23-year old was a forward in the Sampdoria line-up before he joined Napoli this January. In his 42 appearances for Sampdoria he scored 12 times. He was part of the Italian Under-21 squad and made his debut against Turkey in 2010. The €16.5 million paid for him was equally split between Juventus and Sampdoria who owned 50% each of Gabbiadini.
9. Seydou Doumbia
15 million Euros from CSKA Moscow to AS Roma
In his five years spanning 2010-2015 this 27-year old Ivorian scored prolifically for his club CSKA Moscow. He found the back of the net 61 times from his 95 appearances for the club. He also represented his country Cote d'Ivoire 28 times and has 4 international goals to his credit. Although failing to find a place in the 2014 World Cup squad he presently finds himself playing in the African Nations Cup where he scored his country's first goal in a 1-1 draw against Guinea. AS Roma got a steal when they signed him on this January for €15 million.
10. Ryan Bertrand
£10 million from Chelsea to Southampton
The 21-year is a dependable left back who also possesses the ability to make quick runs down the flanks and into the box. He even figured in England's national team where he made his debut in a friendly against Italy. He even made a vital assist in a clash against Ukraine that helped Frank Lampard score a goal. He is one of Southampton's latest young signings having concluded a 4-year deal for an estimated £10 million.