Five Managers Making a Difference in 2015/16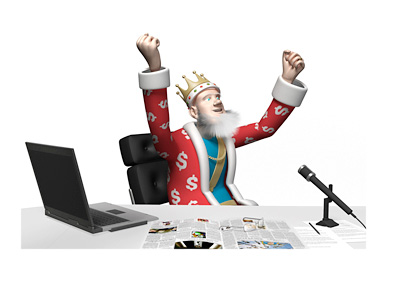 The last five days have probably been the most exciting five days of club football this season. During this time we had the pleasure of watching five of the most influential managers work their magic during some very big games.
It all started on Sunday, with Leicester visiting Old Trafford, where they came from behind vs. Man United, taking a big point on their quest to win the English Premier League. On Monday evening their title was confirmed when second place Spurs managed to lose a two goal advantage away at Chelsea, in an explosive, fierce and entertaining North London derby.
What unfolded in the EPL this season is one of the greatest stories the game has seen in recent years. The big-time underdog, Leicester City, against all odds became the 2015/16 league champions and wrote their name in the history books. Congratulations to their manager Claudio Ranieri, who took charge of the team on the brink of relegation last season and took them all the way to the top.
--
On Tuesday evening, Atletico Madrid survived a first-half onslaught by Bayern Munich at the Allianz Arena and then scored a vital away goal that takes them to the UEFA Champions League final for the second time in three years. The always fired-up Atleti manager, Diego Simeone, has worked miracles since taking charge of the team in late 2011. With a club that season after season sells their best players to the elite, he has won the Europa League, the Spanish Cup, the Spanish League and now has a chance, for the second time, to win the most prestigious club trophy of them all.
--
Arguably the best player of his generation, Zinedine Zidane, took charge of managing the at the time slumping Real Madrid earlier this season and quickly turned things around for the better. On Wednesday, Real Madrid won their UEFA Champions League semi-final second leg match vs. Manchester City and earned a place in the tournament final for the second time in three years. Congratulations go to Zidane for organizing a team full of superstars into a winning machine.
--
Last night in the Europa League, Sevilla, coached by Unai Emery, earned a spot in the tournament final for a third time in a row by beating Shakhtar Donetsk. What an accomplishment for a manager who only took charge in early 2013. Can Sevilla win the Europa League for the third time in succession?
Their opponent will be a rejuvenated Liverpool side with German manager Jurgen Klopp at the helm. Klopp took over the struggling Reds mid-season and has worked his magic, making them into serious contenders on the European front. Last night, Liverpool ousted a very skillful Villarreal side.
--
Once again, congratulations go to Claudio Ranieri, Diego Simeone, Zinedine Zidane, Unai Emery and Jurgen Klopp for their outstanding achievements.