Juventus Favorites to Win Italian Serie A Season for the Fourth Time in a Row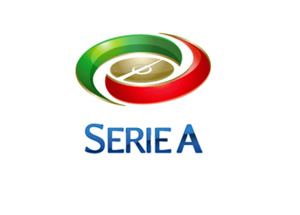 Here we take a look at the odds to win the upcoming Italian Serie A season.
Juventus, who under the management of Antonio Conte won the Italian league for the last three years, are the favorites to win it again in 2014/15. The 'Old Lady' will be without their famous player-turned-manager from here on, as Conte stepped down earlier this month. He was quickly replaced by Massimiliano Allegri.
Here are the full odds to win the 2014/15 Serie A:
Juventus: 6/5
Roma: 9/4
Napoli: 5/1
Inter: 14/1
AC Milan: 16/1
Fiorentina: 20/1
Lazio: 150
Parma: 250
Torino: 400
Udinese: 500
Verona: 500
Genoa: 750
Atalanta: 750
Palermo: 750
Sampdoria: 750
Empoli: 1000
Cagliari: 1000
Chievo: 1500
Sassuolo: 1500
Cesena: 2000
--
It is somewhat surprising to see Inter Milan and AC Milan ranked so low in the title race this season. Times sure have changed in Italian football.
Roma did well last year. They gave Juventus a run for their money, as they finished the first part of the season undefeated, with 12 wins and 5 draws.
Will we see a surprise in Italy this year?