Several Big Matches Left Before Euro Cup in France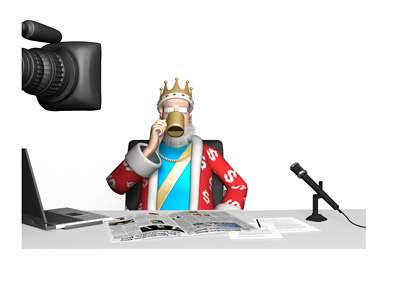 The 2015/16 football season is coming to an end. There is a round or two of matches left in Europe's top leagues. Some of those matches are big and some are, well, really big.
The biggest one of them all is the UEFA Champions League final, between Real Madrid and Atletico, coming to us on May 28th, from San Siro in Milan.
There is also the UEFA Europa League final, between Sevilla and Liverpool, which is being played on May 18th in Basel, Switzerland.
The next big thing is this Saturday's last round of La Liga matches, where Barcelona and Real Madrid, separated by one point only, are in a race for the top spot. It is a must-win situation for both teams. Barcelona are one point ahead at the moment and if they win on their visit to 16th placed Granada, the trophy is theirs for the sixth time in the last eight years. Meanwhile, Real Madrid are visiting the 13th place Deportivo La Coruna.
On Sunday the 15th, we have the last round of the English Premier League, with several teams still racing to finish in the top 4. The top four spots, of course, lead to the UEFA Champions League next season. Tottenham, Arsenal, Manchester City and Manchester United are the teams still in the mix.
In Italy and Germany it is all said and done for the most part.
The last round of games in the French Ligue 1 takes place on Saturday May 14th. The only deciding thing over there is if AC Monaco or Nice will grab the third UCL spot. AC Monaco, who are 2 points ahead at the moment, play hosts to 10th placed Montpellier, while Nice visit Guingamp who are currently 15th.
In Portugal, Benfica and Sporting are in a battle for the top spot and all will be decided on May 15th. Sporting are visiting Braga, while Benfica are hosts to CD Nacional de Madeira. Benfica are two points ahead going into the last round.
--
Then, we have the cup finals:
The Coppa Italia final between Milan and Juventus is on May 21st.
The FA Cup final between Manchester United and Crystal Palace is on May 21st.
The DFB-Pokal between Bayern Munich and Borussia Dortmund is also on May 21st.
The Copa del Rey final between Barcelona and Sevilla is on May 22nd.
--
That pretty much covers what is left of the 2015/16 club football season.
Let's see how it all plays out.
Enjoy the games everyone!