Top Table Clashes in Italian Serie A This Weekend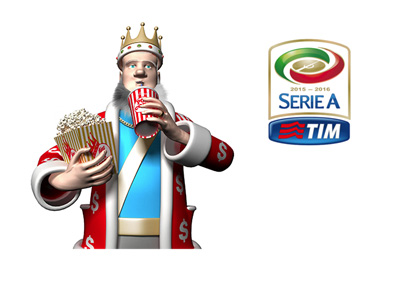 It is turning out to be quite an interesting Italian Serie A season.
Inter Milan boss, Roberto Mancini, has turned things around at the club since his arrival. In his second season in charge, after 15 games played, Inter are first in the tables with 33 points. Last season they finished 8th, the season before 5th and the season before that in 9th place.
Juventus, who won the league in last four seasons, started the latest campaign dreadfully. They seemed to have got their act together now and are winning again. There is six points between Inter and Juventus at the moment. Also in the mix are second place Fiorentina, third place Napoli and fourth place Roma.
--
The upcoming weekend is a big one in Serie A. On Sunday, Juventus are playing Fiorentina, while a very strong Napoli side are at it vs. Roma. The games will be played back to back, which is a nice treat. Napoli Roma game starts first.
Inter are playing on Saturday and will be visiting 13th place Udinese.
--
Here are the odds for the upcoming games:
Udinese: 3/1
Draw: 23/10
Inter: 1/1
Napoli: 4/7
Draw: 10/3
Roma: 9/2
Juventus: 4/6
Draw: 11/4
Fiorentina: 9/2
--
Odds to win the title:
Napoli: 5/4
Juventus: 6/4
Inter: 6/1
Roma: 10/1
Fiorentina: 20/1
--
It is a good battle in Serie A this season. Gonzalo Higuain is on fire.
Enjoy the games everyone!