Anna Kane Allegedly Accuses Evander Kane of Betting on and "Throwing" His Own Games
Published on July 31st, 2021 7:32 pm EST
Written By:
Dave Manuel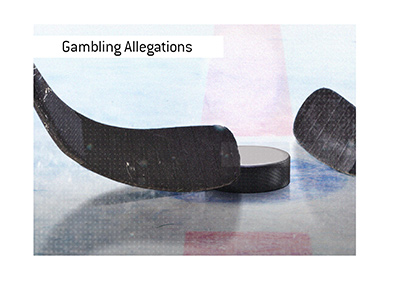 The NHL has said that they intend to launch a "full investigation" after Evander Kane's wife, Anna, allegedly accused her husband of "throwing" games.
In a brief statement released earlier tonight, the NHL said that they were made aware of a social media post alleging that Kane bet on NHL games, and that they are taking the allegations "very seriously".
-
Earlier this evening, an Instagram account reportedly controlled by Evander Kane's wife, Anna, made a number of allegations against the NHL star.
One of the allegations was that Evander Kane was a "compulsive gambling addict" who has been "obviously throwing games with bookies to win money".
There are a number of other allegations made by the account as well.
-
This is obviously a very serious allegation.
Betting on games that players are not involved in is one thing.
Betting on games that players are participating in is completely different.
These accusations even go one step further, alleging that Evander Kane was "throwing" his own games, meaning that he was betting against his own team and purposefully trying to lose.
-
Here is the NHL's statement on the matter:
The League was made aware this evening of a post on social media alleging that San Jose Sharks Player Evander Kane bet on NHL games. The integrity of our game is paramount and the League takes these allegations very seriously. (1/2)

— NHL Public Relations (@PR_NHL) July 31, 2021