Seattle Seahawks Currently 9 Point Favorites Over Detroit at Home
Published on January 6th, 2016 4:21 pm EST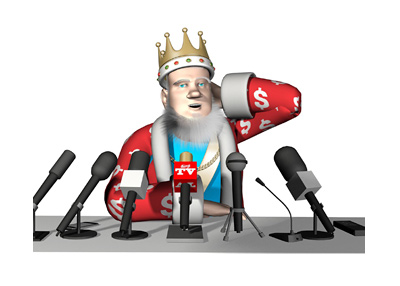 Last week's loss to the Green Bay Packers at home was costly for the Detroit Lions.
Instead of hosting a playoff game, Detroit will now have to go on the road to take on the Seattle Seahawks, who are still one of the NFL's best teams. Seattle enjoys one of the biggest home field advantages in the entirety of the NFL, and they will be looking to put away Detroit early on Saturday afternoon.
Seattle has been a bit of a glorious mess so far this season. It speaks to the overall talent level of their squad that despite a number of key injuries, the Seahawks are still seen as a contender to win the Super Bowl.
Detroit, while they would never admit it, is likely just happy to be in the playoffs after years of misery and ineptitude. Will this relaxed attitude pay off for Matthew Stafford and company against the Seahawks on Saturday, or will they get blown out?
-
Here are the current betting odds for this game:
Detroit Lions, +9, 1.83
Seattle Seahawks, -9, 2.00
Over/Under
Over 43.5 points, 1.90
Under 43.5 points, 1.90
Money Line
Detroit Lions, 3.90
Seattle Seahawks, 1.27
The Seattle Seahawks don't possess the killer defence that they used to, mainly due to some injuries (Earl Thomas) and some defections to other teams in the league. That being said, the Seahawks defence is still capable of shutting down their opposition on any given day.
The Detroit Lions, for their part, will be looking to rely on the arm of Matthew Stafford in order to come out on top. Stafford is having a fantastic season, though he will be facing a tall task on Saturday.
Zach Zenner will be an interesting name to watch, as he surged at the end of the season and will be the Lions' lead back heading into the playoffs. Zenner's play has drawn a great amount of praise over the past few weeks - if he is able to continue his strong play into the playoffs, the Lions may stand a chance of pulling off an upset.
-
If Russell Wilson and the Seahawks offence is in sync on Saturday, the Lions are going to be in for a very long day.
The Lions will need to force the Seahawks to make mistakes in order to take the crowd out of the game early. The Lions must make the most of these opportunities in order to have a chance of winning.
The Seahawks, on the other hand, will look to pressure the Lions on both sides of the ball in an attempt to blow them out early.
-
Pick: Seahawks, -9, 2.00