Over 100 Countries Have Never Qualified For The World Cup
Published on February 6th, 2022 1:11 am EST
Written By:
Dave Manuel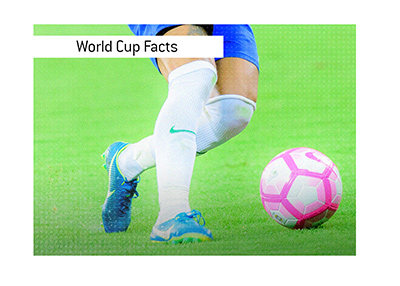 There are only 32 countries that qualify for the World Cup every four years, so it stands to reason that there would be a long list of countries that have never played in football's biggest tournament.
Indeed, the list of countries that has never played in the World Cup is quite long. As of 2022, a total of 134 countries (including some countries that no longer exist) have never qualified for the tournament.
-
Luxembourg has the current distinction of being the country that has tried to qualify the highest number of times without any success.
Luxembourg has tried to qualify for the World Cup a total of 20 times, though they haven't found any success as of yet.
Five countries have tried to qualify for the tournament at least 15 times with zero success - they are:
1. Luxembourg, 20 times
2. Finland, 19 times
3. Curacao/Netherlands Antilles, 16 times
4. Guatemala, 15 times
5. Cyprus, 15 times
A larger number of countries, including the likes of Venezuela, Thailand and Kenya, have tried to qualify for the tournament at least 10 times with no success.
-
The most surprising countries on the list would likely be:
1) Finland. At one point, Finland had a global ranking of #30, though they were never able to parlay this into an event into the tournament, despite trying 19 times.
2) Zambia. Zambia has a solid team, and they actually won the Africa Cup of Nations 10 years ago. They continue to try to advance into football's biggest tournament.
3) Venezuela. Venezuela has produced some very good players over the years, though their entire team has never been good enough to make it through.
-
It should be noted that Qatar removed themselves from this list in 2022, as they earned an automatic berth after they were named the host country.