Super Bowl 2024 (LVIII) Betting Odds
Date:
2024.02.11
Contest:
NFL
Location:
Allegiant Stadium
The odds for the 2024 Super Bowl (LVIII) have now been released.
The defending champions, the Kansas City Chiefs, are the current favorites to win Super Bowl LVIII. This shouldn't come as a surprise, as the Chiefs will have their team more or less intact when they being their title defense in 2024.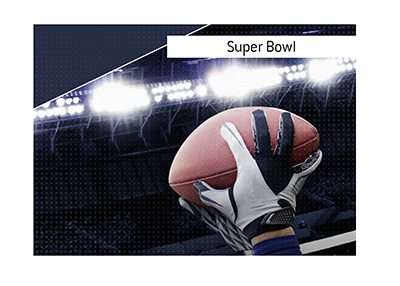 The Buffalo Bills have the second best odds to win, while the Philadelphia Eagles, Cincinnati Bengals and San Francisco 49ers all have the same odds to win the Super Bowl.
Here are the current betting odds to win Super Bowl LVIII, courtesy of Bet365:
Source: Bet365
Time Stamp:
March 14th, 2023 11:29 pm EST
Odds Subject to Change
Kansas City Chiefs, +550
San Francisco 49ers, +700
Buffalo Bills, +800
Philadelphia Eagles, +800
Cincinnati Bengals, +900
Dallas Cowboys, +1200
New York Jets, +1400
Baltimore Ravens, +1600
Los Angeles Chargers, +2200
Detroit Lions, +2500
Jacksonville Jaguars, +2800
Miami Dolphins, +2800
Los Angeles Rams, +3300
New Orleans Saints, +3500
Minnesota Vikings, +4000
New York Giants, +4000
Las Vegas Raiders, +4000
Denver Broncos, +4000
Cleveland Browns, +4000
Carolina Panthers, +5000
Green Bay Packers, +6000
Chicago Bears, +6000
New England Patriots, +6600
Pittsburgh Steelers, +6600
Seattle Seahawks, +6600
Washington Commanders, +6600
Tennessee Titans, +6600
Indianapolis Colts, +10000
Atlanta Falcons, +10000
Tampa Bay Buccaneers, +10000
Arizona Cardinals, +15000
Houston Texans, +15000
-
View more
Sporting Contests