Las Vegas Grand Prix - Betting Odds, Event Details, History and Records
Date:
2023.11.21 - 2023.11.23
Contest:
F1
Location:
Temporary Street Circuit, Las Vegas, Nevada
Las Vegas, known globally for its bright lights and high stakes, is set to host an event on its temporary street circuit that encompasses the iconic Las Vegas Strip.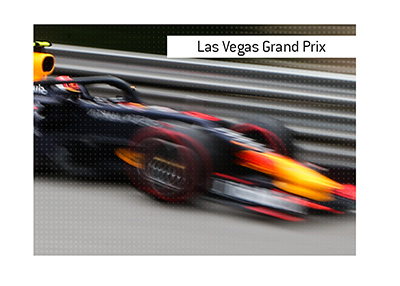 This year's Las Vegas Grand Prix signifies the return of Formula One racing to the city after a hiatus since the 1982 Caesars Palace Grand Prix. The 2023 racing calendar will showcase three Grand Prix events in the U.S., with
Miami
and the
United States Grand Prix
preceding it. This is a significant moment, as it's been 41 years since the U.S. hosted three Formula One races in a single season.
Circuit:
Spanning 3.803 miles (6.120 km) with 17 challenging turns, the street circuit boasts a 1.181 mile (1.900 km) stretch for drivers to hit their top speeds. Navigating counter clockwise, the race commences from a previously unused parking space that's been transformed to house the pits and paddock zones, including a section of permanent track.
The Las Vegas Grand Prix circuit promises high-octane excitement as drivers zoom by renowned landmarks, luxurious hotels, and casinos, potentially reaching astonishing speeds of up to 340 km/h.
Betting Odds:
Stay tuned for betting odds related to the 2024 Las Vegas Grand Prix edition, which will be made available as the race date approaches.
Atmosphere:
Given Las Vegas' reputation as the global entertainment epicenter, attendees and viewers alike are in for an electrifying experience that's bound to exceed expectations.
-
View more
Sporting Contests