Flurry of Betting Action Makes Yelich Favourite to Win
Published on September 28th, 2018 12:44 pm EST
Written By:
Dave Manuel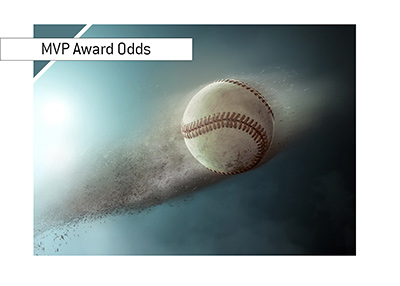 Shortly after his captivating come-from-behind victory against the New York Jets, Baker Mayfield shouted out Christian Yelich and said that the Milwaukee Brewers player should win the National League Most Valuable Player award.
Well, it seems as though more and more people are siding with Mayfield, as a flurry of betting action at a major offshore betting site has made Yelich the clear favourite to win the award.
Here are the betting odds as of this moment:
Christian Yelich, -170
Javier Baez, +175
Matt Carpenter, +950
Nolan Arenado, +750
Paul Goldschmidt, +950
It's tough to argue against Christian Yelich winning the award, especially given the surprising performance of the Brewers this season.
As of the time that this article was written, the Brewers were 1 game back of the Chicago Cubs in the NL Central and have all but locked up at least a wild card spot.
Yelich has obviously had a major part to do with the Brewers' success this year, as the former Miami Marlins player is hitting .321 with 33 home runs and 104 RBIs. Everybody knew that Yelich was a phenomenal player when the Marlins dealt him away as part of their "rebuilding" process, but I don't think too many people thought that he would lead the Brewers to such instant success.
In addition to all of the big numbers that Yelich has put up this year, he has also hit for two cycles this year, which is an exceedingly rare feat.
-
Javier Baez has certainly put up comparable numbers to Yelich this season, though Yelich will probably get the advantage of being in a feel-good situation like the Brewers.