NBA Faces No-Win Situation After Daryl Morey Tweet
Published on October 9th, 2019 2:28 am EST
Written By:
Dave Manuel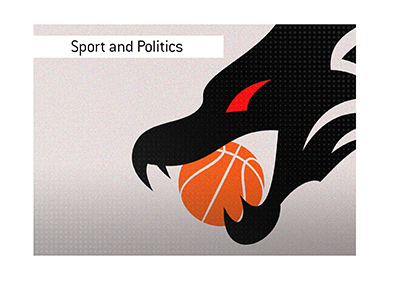 NBA Commissioner Adam Silver took over from David Stern on February 1st, 2019, and things had been going pretty swimmingly for him up until this point.
Shortly after being named Commissioner, Silver had to deal with the Donald Sterling situation in Los Angeles. Silver threw the book at Sterling for his racist comments, banning the former owner of the Los Angeles Clippers for life. Players were overjoyed with the decision, and Silver was instantly one of the most popular Commissioners in all of sports.
Over the past five years, Silver has watched as league revenues and team values have exploded, thanks to a couple of massive team buyouts and rapidly increasing TV rights deals. Most teams in the NBA are now worth $1.5 billion or more, and the league have seemingly achieved labor peace with its players.
Up until this week, things were really good for the league and Adam Silver.
One Tweet, however, managed to change all of that, and now the league and Silver find themselves on the defensive.
Earlier this week, Houston Rockets General Manager Daryl Morey voiced his support for the Hong Kong protestors.
The Houston Rockets, in case you didn't know, are very popular in China, largely due to the fact that Yao Ming used to play for the team. The team's strong ties to China helped add hundreds of millions of dollars to their purchase price when they were bought by Tilman Fertitta.
Despite Morey deleting the Tweet after Fertitta said that political comments weren't allowed, China was incensed. Nothing short of a league apology and the firing of Daryl Morey would have been enough for China.
Instead, Adam Silver apologized for the incident, though said that he believed that Morey had the right to free speech.
This went over like a lead balloon in China - numerous NBA events in China have been cancelled as a result, and there is a very strong likelihood that two preseason games there will be cancelled as well.
As of that weren't enough, numerous China companies have decided to cut ties with the NBA and the Houston Rockets.
-
The NBA is now in a "no-win" situation and Adam Silver finds himself facing the biggest issue of his career.
Does the NBA issue a full apology to China, drying the ire of people in North America and other parts of the world? Or do they continue to assert that Morey has the right to free speech, which will likely cost them almost all of their business in China?
The next chapter in this story comes later this week, when we see whether or not the Chinese government decides to cancel the NBA's two preseason games in the country. Or, there is always a chance that the NBA beats them to the punch and cancels the games first.