New Orleans Saints Deal For Ricky Williams Likely Remains The Largest
Published on April 29th, 2021 12:35 am EST
Written By:
Dave Manuel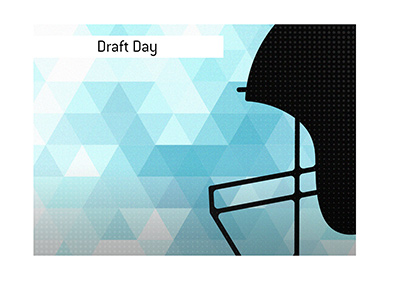 There have been some massively impactful trades made on NFL Draft Day in the past.
The Kansas City Chiefs trading up to select Patrick Mahomes.
The San Francisco 49ers acquiring the pick to select Jerry Rice.
The Dallas Cowboys trading up in order to select Tony Dorsett.
These were all franchise-changing moves that paid off in spades for the acquiring teams.
In terms of total number of assets involved in a draft day trade, however, one trade stands head and shoulders above the rest.
-
In 1999, Mike Ditka and the New Orleans Saints paid a King's Ransom in order to acquire the #5 pick in the entry draft, which they used on highly coveted (by them) running back, Ricky Williams.
In order to acquire the #5 pick from the Washington Redskins, the Saints gave up:
1999 First Round Pick
1999 Third Round Pick
1999 Fourth Round Pick
1999 Fifth Round Pick
1999 Sixth Round Pick
1999 Seventh Round Pick
2000 First Round Pick
2000 Third Round Pick
The Redskins would ultimately trade a number of these picks in order to acquire the #7 overall pick, which they would use on Champ Bailey.
Aside from Bailey, however, the Redskins didn't do much with their picks at all.
-
Ricky Williams turned out to be a massive disappointment for the Saints, as he played with the team for only three years.
2002 would be Williams' best year, as he would rush for 1,853 yards and 16 touchdowns, as he appeared to be fulfilling the promise of his potential.
Things would go down from there, however, and Williams would never replicate his success.
-
The trade would prove to be disastrous for Mike Ditka's career (he was fired after the Saints went 3-13 the year that they drafted Williams) and for the Saints franchise in general, as it would take them years to dig out of the hole that the Ricky Williams trade left them in.