Chicago Bears, Jacksonville Jaguars Hold Claim To Title
Published on January 8th, 2017 2:40 pm EST
Click Here to Qualify for a £200 Bonus at Bet365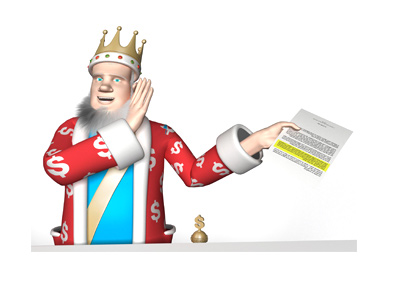 In order to answer this question, let's break down the NFL into two eras - the "modern era" and the era prior to the NFL/AFL merger in 1966.
If you go all the way back to the inaugural season of the NFL in 1920, the biggest blowout in playoff history belongs to the Chicago Bears, who destroyed the Washington Redskins 73-0 in 1940.
The story goes that the Redskins had beaten the Bears earlier in the season and were talking some trash after the victory. The Bears didn't take this lightly and proceeded to absolutely take apart the Redskins over the course of a 73-0 massacre. The Bears, driven by revenge, didn't let their foot off the pedal, bludgeoning the Redskins mercilessly.
The Bears were up 28-0 at the half and proceeded to score another 45 points. The Bears had THREE interception returns for touchdowns (Hampton Pool, George McAfee and Bulldog Turner) and a total of EIGHT interceptions. How about that fantasy football score for the defence?
The Bears rushed for 381 yards on the ground in the game, led by Bill Osmanski, who rushed for 109 yards and 1 TD.
An interesting note for this game - you'll notice that the Bears tried for 2 point converts after their last two touchdowns of the game. This was due to the stadium running dangerously low on footballs due to the Bears kicking so many into the crowd on their PAT attempts.
-
The biggest playoff blowout in the "modern era" of the NFL came on January 15th, 2000, when Jacksonville thumped the Miami Dolphins 62-7.
The Jacksonville Jaguars were very good that year, having entered the playoffs with a record of 14-2. The Miami Dolphins, on the other hand, entered the playoffs with a record of 9-7.
After defeating the Seattle Seahawks 20-17 in a NFC Wild Card game, the Dolphins travelled to Jacksonville to do battle with the Jaguars. This game would be especially notable as it would feature the very last game of Dan Marino's professional career.
Mark Brunell and Jay Fiedler combined to throw for 4 TDs that day as the Jaguars romped to a 41-7 lead at the half. James Stewart was potent for the Jaguars' offense, as he rushed for 135 yards and found the endzone twice.
Dan Marino, in case you were interested, posted a line of 11-25 for 95 yards, 1 TD and 2 INTs in his very last playoff game.
In the end, the Jaguars would end up winning by 55 points.
-
It will be nearly impossible for somebody to break the Chicago Bears' record in the modern era, due to the resting of athletes in blowout games. There is just too much money on the line now, and players will usually get pulled in a blowout, regardless of the animosity that is present between the two sides.