Many Indianapolis Colts Fans Still Haven't Forgiven Andrew Luck
Published on August 22nd, 2022 5:02 pm EST
Written By:
Dave Manuel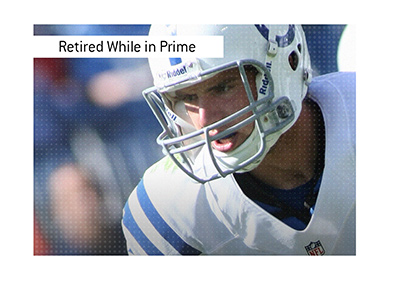 On August 24th, 2019, Andrew Luck shocked the football world when he announced his retirement at the age of 29.
Colts fans, who felt like they were owed something by Andrew Luck, booed him at the conclusion of the game where he announced his retirement.
Just like that, one of the best quarterbacks in the NFL was gone.
How could a player, coming off one of the best seasons of his young career, walk away at the age of 29?
-
Andrew Luck was everything that the Colts and their fan base could have wanted and more when he entered the NFL in 2012.
Luck led the Colts to 11 wins, which was a stunning turnaround from the year before.
After all, the Colts had gone 2-14 the year before, and were absolutely terrible.
Luck would throw for 4,183 yards in his rookie campaign, beating the previous record that was held by Cam Newton.
-
2014 would mark the pinnacle of Luck's career, as he would lead the team to a record of 11-5 while throwing for 40 touchdowns and 4,761 passing yards.
Luck would shine in the playoffs, leading the Colts to the AFC Championship, where they would get blown out by the New England Patriots.
A disappointing result, but the future was bright in Indianapolis.
-
2015 would begin Andrew Luck's injury woes, which would dog him for the rest of his career and ultimately lead to his retirement.
Luck would suffer a lacerated kidney and partially torn abdominal muscle in November of that season, and would end up being held out for the rest of the year.
-
In 2016, Andrew Luck would sign a six-year, $140 million extension with $87 million in guaranteed money.
An easy decision for the Colts as they made Luck the highest paid player in the league.
Luck was great in 2016, as he threw for 4,240 yards and 31 touchdowns. He also managed the highest completion rate of his career.
Again, however, injuries were lurking in the background - in addition to missing a game with a concussion, Luck would also need surgery on his throwing shoulder.
-
2017 would be a lost year for Luck, as the issues with his throwing shoulder would persist throughout the year.
There were hopes that Luck would be able to return throughout the season, and despite the fact that he was able to begin practicing again, was never fully comfortable playing in an actual game.
Luck would be placed on IR and miss the entire 2017 season.
-
2018 looked to be a return to glory for Luck, as he posted some very nice numbers despite rumors still floating around that he was having persistent issues with his shoulder.
Luck enjoyed a two-week stretch where he threw for over 800 combined yards, and it appeared as though he was fully back.
In his final NFL season, Luck would throw for 4,593 yards and 39 touchdowns, which were just short of his career highs.
The Colts would make it to the Divisional Round, where they would lose to the Kansas City Chiefs.
Luck would win the Comeback Player of the Year award.
-
On August 24th, 2019, a few weeks before the start of the season, Andrew Luck would announce his retirement.
In retiring, Luck said that it was the "hardest decision of his life" but that his injuries had taken the joy out of football, so he was deciding to step away.
Many Colts fans were outraged by the news, as they felt betrayed by Luck.
Why didn't he announce his decision earlier? How could he have been so good in 2018 if he was in so much pain and discomfort?
-
There were recurring rumors that Andrew Luck would be returning to the NFL, though this has obviously never happened and likely never will.
Andrew Luck made a great deal of money through contracts, endorsements and investments, and decided that his health and happiness were more important.
Luck remains one of the best ever players to retire while in his prime.