Over/Under For Number of KC Chiefs Super Bowl Titles By 2031-32 Set at 1 1/2
Published on July 8th, 2020 6:16 pm EST
Written By:
Dave Manuel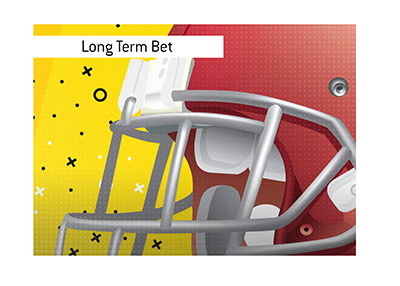 Do you want to tie up your money for 12 years?
If so, the Superbook at Westgate Las Vegas has a prop bet for you.
Earlier today, the Superbook released a line for the total number of Super Bowls that the Kansas City Chiefs will win over the duration of Patrick Mahomes' $500 million+, 10 year deal.
That deal runs until the end of the 2031-32 season.
Here is the betting line:
Over 1 1/2 Super Bowls, -125
Under 1 1/2 Super Bowls, +105
The Superbook figures that the combination of the phenomenally talented Patrick Mahomes and coach Andy Reid will more likely than not produce at least two more Super Bowl victories between now and the end of the 2031-32 season.
-
There is no doubt that many people will put down money on this prop bet, as the Chiefs franchise is quite popular.
With that being said, this is a terrible idea, as you are tying up your money for years.
Best case scenario is that the Chiefs win the next two Super Bowls and you receive your winnings inside of two years.
That seems unlikely, and you'll likely be sweating your ticket for years.
-
The Superbook, on the other hand, could just invest your money in something safe (like high-quality corporate bonds) and earn 2-4% a year.