Charlotte Hornets Have Soared in Value Since 2010
Published on November 19th, 2022 3:31 pm EST
Written By:
Dave Manuel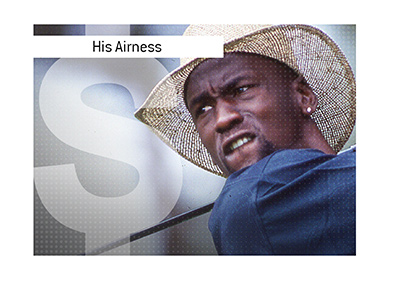 It was 2010, and Michael Jordan desperately wanted to own a NBA team all for himself.
Prior to that, MJ had been a minority investor of the team with the last word on basketball decision.
"His Airness", however, wanted to own the entire team.
In addition, the NBA desperately wanted Michael Jordan to be an owner as well.
In 2010, the opportunity finally arose for Jordan to make his move.
The Hornets (then known as the Charlotte Bobcats) were floundering badly.
The team was drowning in debt and losing money.
The owner, Bob Johnson, had had enough and wanted out.
There were a number of interesting parties, though Michael Jordan finally ended up winning out.
Jordan would end up paying $180 million in cash for the franchise, and also assumed roughly $150 million in debt.
As a result of the deal, MJ owned 97% of the equity in the team.
-
Over the years, the Charlotte Hornets haven't been particularly good.
In fact, many have panned Michael Jordan as an owner, saying that he is unwilling to shell out the money to attract really good players, and that his ownership skills have left something to be desired.
Jordan, however, has laughed all the way to the bank, mainly thanks to the improving fortunes of the league in general.
A few years ago, Jordan cashed in some of his chips when he sold 20% of the team to Gabe Plotkin and Daniel Sundheim for a reported $300 million.
Jordan recouped his money and still owns nearly 80% of the team.
According to Forbes, the Hornets were most recently valued at $1.7 billion, meaning that Jordan's remaining stake in the team is still valued at over $1.3 billion.
-
NBA teams are highly sought-after assets, and MJ has benefitted from the soaring costs of acquiring a franchise.
The NBA is raking in money hand-over-fist from ever-increasing TV deals, and this has helped to fill the coffers of MJ as well.
The Hornets, who were once losing truck-fulls of money, are now profitable and worth nearly $2 billion.