Draymond Green Checked Himself Out of Game After Seven Seconds
Published on January 11th, 2022 1:48 am EST
Written By:
Dave Manuel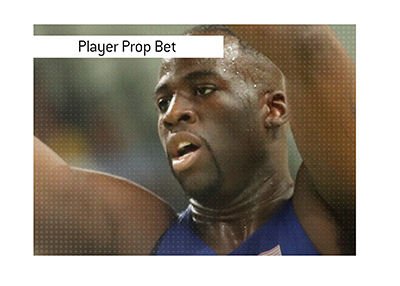 Sometimes it's not easy being a sportsbook.
This past Sunday evening, Klay Thompson made his emotional return to the Golden State Warriors after rehabbing injuries for nearly three years.
Klay Thompson's teammate, Draymond Green, wanted to be on the floor for Thompson's return, though Green was nursing a calf injury.
Green was on the floor for the opening tipoff, fouled a member of the other team and then pulled himself out of the game after 7 seconds.
-
The problem for sportsbooks?
This plan was circuluated by a number of prominent NBA journalists just a few short minutes before the game started, and many sportsbooks didn't pull the Draymond Green prop bet lines in time.
So, what happened?
Sportsbooks got absolutely pounded, and will likely lose millions of dollars as a result.
A number of quick bettors put down bets on Draymond Green Same Game Parlays, betting the under on props such as points, assists and rebounds.
I've seen tickets where the bettor turned $500 into tens of thousands of dollars, all betting on Draymond Green unders, knowing that he was going to pull himself from the game at the first opportunity.
-
Will sportsbooks pay these bets out?
Some sportsbooks already have, with FanDuel paying out the Unders and voiding the Over bets. They will chalk this up to the cost of doing business, and hope that something similar doesn't happen in the future.
Other sportsbooks, such as DraftKings (reportedly), have not paid out the bets yet, though that will likely happen over the next few days, as they don't have a leg to stand on, as Green technically played in the game.
-
Draymond Green's decision to check out after just seven seconds will cost the sportsbook industry millions of dollars when all is said and done.
Update:
DraftKings announced that they will be paying out all Under bets as winners and refunding any and all Over bets.