Result of US Election Hasn't Been Decided Yet
Published on November 5th, 2020 8:29 am EST
Written By:
Dave Manuel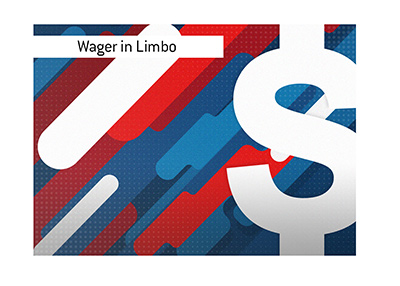 The United States Presidential election took place on November 3rd and was THE most wagered upon event in the history of mankind.
Some European sportsbooks reportedly took in more than $500 million on the US election. Add in all of the sportsbooks and you have a total handle that is in the billions of dollars.
A number of whales in the United States and Europe bet as much as a million dollars on Joe Biden to win the election.
It is now November 5th, and the winner of the Presidential election is still unknown.
In fact, you can STILL place a bet on the outcome of the election as of this moment.
Let's say that you placed a very big wager on either Donald Trump or Joe Biden. You were hoping that the winner would be known by November 4th at the latest.
Now, as the counting continues, the Trump campaign has filed multiple lawsuits, and it appears as though the election will be decided in the courts.
This process may be lengthy, and we may not known the winner of the election until January.
So - what happens to your wager in the meantime?
Well, without a winner actually being declared, the sportsbooks can't "grade" the wagers, as the result isn't yet known.
This means that your bet will likely sit in limbo until the winner has been officially declared, and that could take months.
Now, sportsbooks may decide to pay out early if they choose to. Sometimes books will do this in order to get some positive publicity.
With this much money at stake, however, I don't think that they would risk possibly have to pay out both sides.
-
In short - if you currently have an open wager on the US election, you may be waiting months to find out if you won or not.