Close Call for Alabama Leads to Odds Tightening Heading Into Playoffs
Published on December 15th, 2018 12:10 pm EST
Written By:
Dave Manuel
Click Here To Bet on College Football Playoffs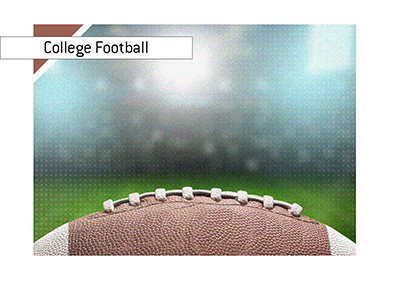 A few weeks ago, there seemed to be no doubt that Alabama was destined to win another college football championship.
After all, they were making mincemeat out of the competition, destroying teams left and right en route to a perfect season. Ranked or unranked, it didn't seem to matter - Alabama was crushing them all.
In their final game of the season, however, Alabama had a great deal of difficulty getting past Georgia, which led many to wonder - is Alabama actually beatable? This led some bettors to adjust their wagers, which resulted in the odds of Alabama winning the national title tightening somewhat.
That being said, Alabama is still the clear favourite to win the national title, though perhaps there is a bit of doubt in the minds of gamblers now.
Here are the playoff rankings:
1. Alabama
2. Clemson
3. Notre Dame
4. Oklahoma
Alabama, Clemson and Notre Dame basically didn't budge all season, while Oklahoma managed to sneak in due to losses from the likes of Michigan and Georgia at the end of the season. Oklahoma is led by Kyler Murray, who is just coming off of his Heisman Trophy win and may be playing his last ever football game against Alabama (Murray is going into baseball apparently).
The Orange Bowl will see Oklahoma take on Alabama in the Orange Bowl, while Notre Dame will square off against Clemson in the Cotton Bowl. The two winners will then square off in the National Championship game.
-
Here are the current playoffs odds as of this moment, courtesy of Bet365:
Source: Bet365
Time Stamp:
December 15th, 2018 12:04 pm EST
Odds Subject to Change
Alabama, 1.41
Clemson, 3.75
Notre Dame, 15.00
Oklahoma, 15.00
-
Will Nick Saban add yet another national title to his collection, or will Alabama stumble when it matters the most?