Spanish Primera Matches for the Evening of September 21st
Published on September 21st, 2011
Click Here to Qualify for a £200 Bonus at Bet365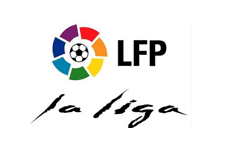 Spanish Primera fourth round of play takes place tonight with both Real and Barcelona in action. Malaga is on a roll, so is Athletico Madrid. Here are the matchups for today.
Valencia v. Barcelona
The derby of the Spanish Primera is presented tonight by two soccer powers of Spain, Valencia and Barcelona. Although Barcelona has been playing a football out of this world, Valencia always has something to say at home in the Primera. Valencia's last win came in 2008 and although they have a nice team this time around, they are somewhat outmatched by Barcelona, as is any other team right now.
Soldado leads Valencia with 5 goals already while in Barcelona Messi leads the way with the same tally. Both teams play open and entertaining football so other than a probably Barcelona win, we would play more than three goals here which these two teams have done on number of occasions.
Enjoy the show and look for Soldado to score one for its team.
King's picks:
Barcelona wins – 1.55
Over three goals – 2.00
Scorers – Soldado – 2.50
Racing Santander v. Real Madrid
Real looks to avenge its defeat against Levante last Sunday that saw them drop to the 6th in the Primera. Racing Santander is looking for its first win of the season, but it is unlikely that this will happen tonight. Real gets Ronaldo back from ankle injury while Khedira is out due to a red card picked up last week. Kaka is again expected on the bench while Ozil will be back with the starters. Real Madrid team is looking strong tonight and expect them to make easy work of Racing Santander.
We propose playing Real Madrid on Handicap 2-0 and look for Benzema to add to his tally tonight with an early score.
King's picks:
Handicap 2-0 – Real Madrid – 2.30
Benzema to score first goal of the match – 4.00
Rayo Vallecano v. Levante
The two teams that are coming off big wins in the last round, especially Levante who beat the big Real Madrid at home by 1-0. Rayo Vallecano beat Getafe away by the same score and these two teams are coming into this match ranked 8th and 9th.
The game smells like a draw and should be played like that. In any case this will be a low scoring affair since both teams have only scored twice in the first three matches. 0-0 is our pick and it pays 7.25.
King's picks:
Draw – 3.25 odd
Exact score 0-0 – 7.25 odd
Malaga v. Athletic Bilbao
Malaga's spending spree over the summer is now paying dividends with their biggest signing of the summer, 21 million Euro Cazorla, already scoring three goals and another summer addition Joaquin scoring two. Malaga won the last two matches convincingly while the only loss so far has been in a tough match at Sevilla.
Athletic Bilbao on the other side has only one point from three having lost its last two matches. They did win their last match in Bratislava played in the UEFA Europa League however and two of their losses came by one goal only.
This will be a close match but with home advantage, expect Malaga to continue its run of form. 1.70 odd is well worth playing, Malaga will win this match by 1 goal. Joaquin and v. Nilsteroj are expected to start and are both potential scorers.
King's picks:
Malaga wins – 1.70
"Handicap 0-1" Draw – 2.60
Scorers – Joaquin or v. Nilsteroj
Athletico Madrid v. Sporting Gijon
Athletico won last two, Gijon lost last four. Not much more to tell on this one. Falcao is hot for Athletico Madrid and is a very probable scorer tonight after his hat trick last week against Racing Santander. Athletico currently lies in 11th while Gijon is currently rock bottom in 20th.
1,50 odd on Athletico looks good with "Handicap 0-1" on Athletico Madrid paying 2,05. Nice bet. Falcao scoring at 1.85 odd is also a nice pick for this game, while Santander's biggest threat to score goals this year has been David Barral. We doubt that he will do much in this match though. Away team not scoring pays 1.91, and looking at the Gijon's inability to score this would be the right pick for this game.
King's pick:
Athletico wins – 1.50
Falcao to score any time – 1.85
Away team does not score – 1.91