How The Montreal Expos Convinced Tom Brady To Pursue Football Career
Published on February 2nd, 2022 12:20 am EST
Written By:
Dave Manuel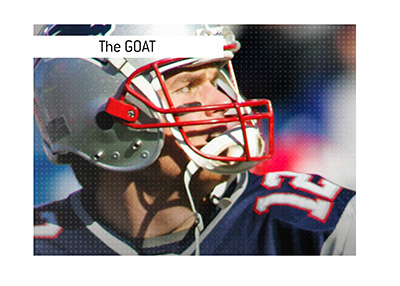 Here's a little-known fact:
Tom Brady was drafted by the Montreal Expos in the 18th round of the 1995 MLB Draft
Tom Brady was a very good catcher in high school - good enough to attract the attention of John Hughes, one of the scouts for the Expos.
Brady had all the tools to become a major league catcher - he had a cannon of an arm and a good bat to boot.
In an attempt to get him to sign a deal with the team, the Expos brought Brady to Candlestick Park for a workout, plus they wanted him to meet with some of the players from the team.
The Expos had some very big competition in their effort to land Brady - the Michigan Wolverines wanted him to play college football.
-
A half-dozen Montreal Expos, including F.P. Santangelo, talked to the future GOAT about his big decision.
Instead of convincing him to play baseball, these players wondered aloud how Brady hadn't already committed to playing at the University of Michigan.
Playing in the "Big House", they said, was a once-in-a-lifetime opportunity that shouldn't be passed up.
-
The Expos made a full-court press for Brady - sign with us, they said, and we'll give you a contract of between $200,000 and $400,000.
That was a great deal of money for somebody fresh out of high school, and college athletes didn't receive any kind of money for endorsements back then.
Brady, however, was unwavering in his desire to play for Michigan, and he ultimately decided to accept the school's offer to play football for them.
The rest is history - Brady would eventually get drafted in the sixth round by the New England Patriots, take over the team from Drew Bledsoe and lead the Patriots to six Super Bowls over the course of his career.