Favorites 35-17 Straight Up, 28-20-2 Against The Spread in Super Bowl
Published on January 14th, 2019 7:07 pm EST
Written By:
Dave Manuel
Click Here To Bet on the Super Bowl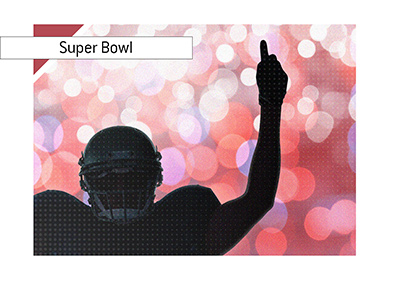 The first Super Bowl was played in Los Angeles, California in 1967.
The Green Bay Packers were 14 point favorites to beat the Kansas City Chiefs and ended up winning by a score of 35-10.
The next year, the Green Bay Packers were 13.5 point favorites to beat Oakland, while the over/under line was set at 43 points. Green Bay ended up winning the game by a score of 33-14, easily covering the spread.
Over the years, the over/under totals have increased dramatically. In fact, from 1970 all the way through to 1981, the over/under total wasn't higher than 40 points. It would take Joe Montana and the high-powered San Francisco 49ers offence to take the total over 40 points in 1982.
Favorites have been 35-17 straight up in the Super Bowl and 28-20-2 against the spread.
The Over/Under line has gone Over 27 times and Under 24 times.
The Underdog has gone 5-1 in the last 6 games in which there was a favorite/underdog (the New England vs Seattle game was a push).
In the last 8 Super Bowl games, the Over has gone 6-2.
-
The highest total in the history of the Super Bowl was 57 points (Atlanta vs New England, New Orleans vs Indianapolis), while the lowest total in history was 33 points (the total has been 33 points a handful of times, with the most recent coming in 2001, when the Baltimore Ravens took on the New York Giants.)
Baltimore was the biggest favorite in the history of the Super Bowl, as they were 18 point favorites to defeat the New York Jets at Super Bowl III. The New York Jets would go on to win that game 16-7.
-
There has been one pick'em in the history of the Super Bowl (New England vs Seattle), while there were two occasions in which there was a 1 point favorite - Miami (-1) vs Washington in 1973 and San Francisco (-1) vs Cincinnati in 1982.