Cesarewitch Horse Race - Betting Odds and Event Details
Race Details:
Date: 2023.10.14
Grade: -
Open To: Horses Aged Three and Older
Track: Turf
Length: 2 Miles, 2 Furlongs
Location: United Kingdom
Click Here to Bet on Cesarewitch
(Ad)

↑ Latest Odds Available Here ↑
The Cesarewitch Handicap is one of the most famous and historic horse races in the UK. The race takes place in the autumn of every year at the Rowley Mile in Newmarket, England.
The race, which is open to horses three years of age and older, is run on a course that spans 2 miles and 2 furlongs.
The race, which is sponsored by Together for Racing International, was first established all the way back in 1839. The race was named in honour of Tsar Alexander II, after he donated 300 pounds to the Jockey Club.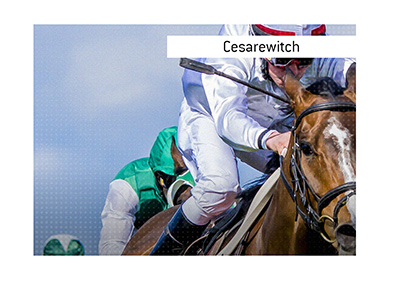 The course of a handicap race that is run on the turf Rowley Mile. The purse for the race is usually a couple hundred thousand purses, with first place getting more than half of that.
One horse - Aaim to Prosper - has won this race twice (2010, 2012).
The most successful jockey in the race has been Doug Smith, who has rode to victory a total of six times.
Two trainers - William Day and Mathew Dawson - have won a total of four times.
2022 Winner:
Run For Oscar is the most recent winner of the event.
Atmosphere:
The atmosphere at the Cesarewitch Handicap, much like many of the major racing events in the UK, is festive, energetic, and celebratory. While the race itself is a serious competition with trainers, jockeys, and owners vying for the prize and prestige, for many spectators, the day is as much about the social experience as it is about the racing.
--
View more
Horse Races