Argentina Favourites to Win Copa America 2015 - Tournament Betting Odds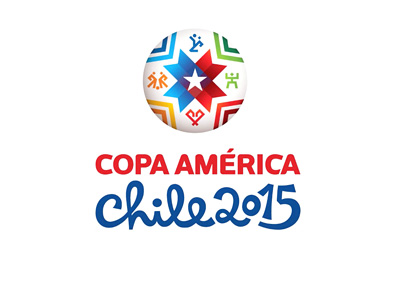 A few short days after the UEFA Champions League final in Berlin, the eyes of the football world will be on the Copa America 2015, which gets underway on June 11th in Chile.
The oldest international football competition (this is the 44th edition), and one of the biggest and most prestigious sporting events in the world, will see the top South American nations battle for glory. The final game will be played on July 4th, 2015.
The current holders are Uruguay with Luis Suarez and Edinson Cavani leading the line. The tournament favourites are Argentina who have a ridiculous attack featuring Messi, Aguero, Tevez and Di Maria. And of course there is Brazil who will look to re-establish themselves as one of the most powerful footballing nations after the thumping they received in last year's World Cup.
The twelve teams participating in the tournament are divided into 3 groups.
Group A
Chile
Mexico
Ecuador
Bolivia
Group B
Argentina
Uruguay
Paraguay
Jamaica
Group C
Brazil
Colombia
Peru
Venezuela
The two teams from each group and two top third place finishers will advance to the quarter-finals which start on June 24th.
The current betting odds to win Copa America 2015 are:
Argentina: 9/4
Brazil: 3/1
Chile: 6/1
Colombia: 6/1
Uruguay: 10/1
Mexico: 12/1
Ecuador: 25/1
Paraguay: 40/1
Venezuela: 50/1
Peru: 50/1
Bolivia: 100/1
Jamaica: 250/1
The tournament will be played across eight cities and nine stadiums with the opening and final games being played at the Estadio Nacional in Santiago.
Zincha is the tournament mascot and Cachana (made by Nike) is the official ball.
Let's get ready to rumble!