A Look at the Carson Wentz Betting Odds
Published on January 6th, 2021 12:49 pm EST
Written By:
Dave Manuel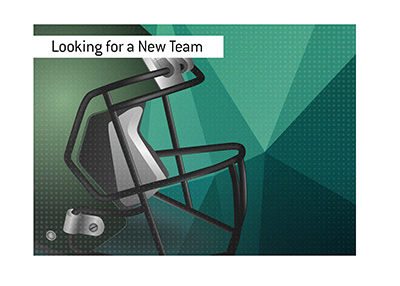 It's hard to believe that Carson Wentz is just a few years removed from helping to lead the Philadelphia Eagles to the Super Bowl.
Wentz's time with the Eagles seems to be at an end, as he has reportedly asked to be traded from the team. Wentz is not interested in being Jalen Hurts' back-up, as Hurts won the job from Wentz late in the year.
This has been an incredible fall-from-grace for Wentz, as he was one of the top QBs in the NFL just a few short years ago.
The Eagles are facing a difficult job in moving Wentz due to his contract, which means that he will likely be released.
-
There are a number of teams that will likely be interested in Wentz's services, especially with a cheaper contract.
The Colts have Phillip Rivers, though moving on from him would be no big deal for the team.
The Chicago Bears have had ongoing issues with their QB situation.
The Patriots have already said that they will be moving on from Cam Newton, while the San Francisco 49ers are almost certain to be moving on from Jimmy G.
Other wild cards for Wentz's services would include the Denver Broncos and Detroit Lions.
-
Here are the current betting odds for the new landing spot for Carson Wentz, assuming that he is traded or released from the Eagles, courtesy of a major offshore sportsbook:
Indianapolis Colts, +150
Chicago Bears, +200
New England Patriots, +500
San Francisco 49ers, +600
Denver Broncos, +700
Detroit Lions, +700
Washington Football Team, +700
Pittsburgh Steelers, +1000
-
If Carson Wentz wants to win and win now, the Colts would seem like the best landing spot for his services, as they have some good receivers, a great young running back in Jonathan Taylor and a strong coaching staff.