Franchise Owner Sees "Gamification" of Sports Becoming Next Big Thing
Published on October 13th, 2018 9:53 pm EST
Written By:
Dave Manuel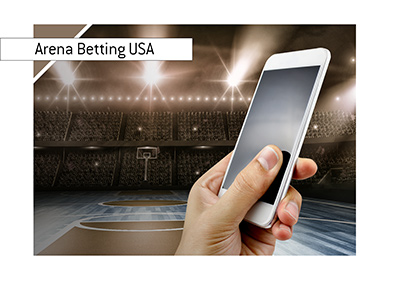 According to Washington Capitals and Washington Wizards owner Ted Leonsis, betting is soon to be coming to an arena or stadium near you.
Earlier in the year, the US Supreme Court struck down a federal prohibition on sports betting. This meant that, on a state-by-state basis, sports betting could be legalized. A couple of states, including New Jersey and Delaware, have already legalized sports betting.
With the lucrative revenues from sports betting, most figure that all but a couple of states will eventually legalize sports betting. In fact, roughly a dozen states have sports betting laws in various stages of development.
Many professional sports franchise owners were over the moon with the Supreme Court ruling, as it means that they can benefit from an influx of new revenues. Betting that bet on sports consume more sports on TV, which will translate into higher ratings and more TV money.
On top of that, there is the money from sports betting itself, which all of the leagues will enjoy a cut of.
For franchise owner Ted Leonsis, who owns both the Washington Wizards and Washington Capitals, betting will soon become a part of the sports experience.
Leonsis imagines a landscape where people can bet directly at sports arenas. In addition, he also envisions a world in which fans at sporting events in the United States can partake in "in-sports betting", which allows people to bet on games and props as the game is progressing.
People in Europe already have the ability to do this, though their counterparts in the United States have been blocked from betting on sports via their phones until this point. People in Europe can attest to how betting on a game dramatically increases interest in the result, and sports franchise owners in North America can't wait to enjoy the benefits of sports betting as well.
-
The "gamification" of sports in North America is coming, whether you are ready for it or not.