1983 Draft Class Produced Eight Hall of Famers and Over 40 Pro Bowlers
Published on April 3rd, 2021 1:03 pm EST
Written By:
Dave Manuel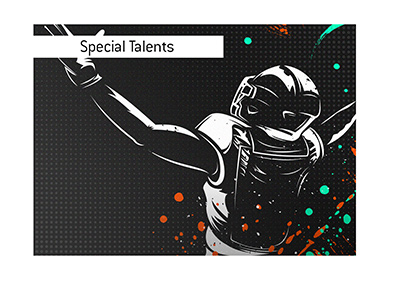 There have been some incredibly strong draft classes in NFL history.
The 1981 draft class produced some of the greatest defensive players of all time, including Lawrence Taylor, Ronnie Lott and Mike Singletary.
The 1957 draft class produced nine Hall of Famers, including Paul Hornung and Jim Brown, just to name a few.
The 1985 draft class produced two of the best players of all time at their respective divisions, as Jerry Rice (the greatest receiver of all time) and Bruce Smith were both taken this year.
The 1989 draft class produced some extremely special talents as well, as both Barry Sanders and Deion Sanders were taken this year
-
While all four of these classes could easily be considered as the best of all time, the award for Best Ever Draft Class likely belongs to 1983.
The 1983 NFL Draft Class produced two of the greatest quarterbacks all of time in John Elway and Dan Marino.
Jim Kelly, who is also a Hall of Famer, was also taken in the first round of this class.
On top of that, Eric Dickerson, Bruce Matthews, Darrell Green, Richard Dent and Jim Covert were also drafted in 1983.
All in all, the 1983 draft class produced a total of eight Hall of Famers.
A stat that might be even more impressive - the 1983 NFL Draft Class produced a total of 42 Pro Bowlers, which is the highest number in history.
-
When all is said and done, the 2004 Draft Class will end up as a top contender as well, as Eli Manning, Philip Rivers, Ben Roethlisberger, Larry Fitzgerald, Vince Wilfork and Jared Allen will all likely be entering the Hall of Fame.
For now, however, the 1983 Draft class stands on its own.