Rights Package May Cost E-Commerce Giant $1 Billion/Year
Published on March 3rd, 2021 11:55 pm EST
Written By:
Dave Manuel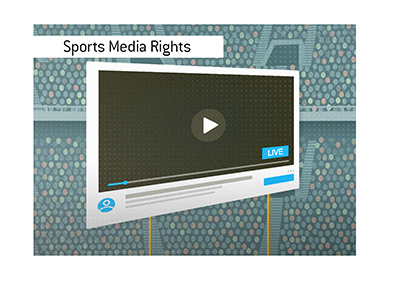 According to reports, the NFL is preparing to announce that it has reached contract extensions with its media partners, which includes the likes of Disney and Comcast.
These deals will reportedly see prices jump by almost 100%.
There is a new player in this round of bidding, and that company is Amazon.
According to reports, Amazon is close to winning the rights to broadcast a "number" of Thursday Night Football games.
The catch?
These games will ONLY be available on their Amazon Prime streaming platform (with the exception of the two cities that are playing on Thursday Night Football - these markets will reportedly be able to watch via cable TV).
This is a big change from the current setup, where Amazon would stream Thursday Night Football games, though the games would also be shown on the NFL Network.
If this deal goes through, you would need an Amazon Prime membership in order to watch Thursday Night Football, unless your local team was playing.
-
According to reports, Amazon would be paying roughly $1 billion per year for the rights to exclusively stream a number of Thursday Night Football games. The e-commerce giant has been making a big push into sports media rights, and this would be one of their biggest moves so far.
This would be a win/win situation for the NFL and their other media partners, as Thursday Night Football has reportedly been a disappointment for Fox, as they apparently lose hundreds of millions of dollars per year from Thursday Night Football.
Thursday Night Football has been panned by many, as it is thought to be sloppy (due to short weeks) with subpar games. Players don't like these games as well, as it throws off their schedules.
With Amazon stepping in, the other networks could focus on the Sunday and Monday games, while the NFL would secure a billion dollar a year in revenues from one of the world's largest companies, in exchange for allowing their games to be streamed and not broadcast nationally.