London Marathon - Betting Odds, Event Details, History and Records
Date:
2024.04.21
Contest:
Marathon
Location:
London, England
The London Marathon is a highlight in the world of long-distance running, known worldwide for its importance and history. This year, the race starts in Greenwich Park and takes runners past many famous London sights. They'll see the Cutty Sark, Tower Bridge, the Tower of London, the London Eye, the Houses of Parliament, and Big Ben.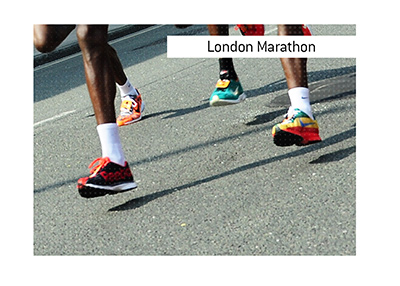 The London Marathon always attracts some of the best runners from around the world. The event uses pace setters to help top athletes aim for faster times.
2023 Winners:
Sifan Hassan, from Denmark, won the race for women. Hassan is the gold medal winner from Tokyo 2020 in 5,000m and 10,000m.
Kelvin Kiptum, from Kenya, won the race for men, almost breaking the world record. Instead, he set a new course record.
About London Marathon:
Since its first race in spring 1981, the marathon has been a key event for the city every year. Chris Brasher, a former Olympic champion and journalist, and John Disley, an athlete, started the marathon, creating a lasting tradition for London.
The London Marathon also focuses on charity. Over the years, many runners have supported different causes, raising money as they run. With over 1 billion GBP raised so far, the London Marathon has become the world's top event for raising money.
But it's not just about running and charity. The London Marathon is also a fun event. Many runners wear costumes, and the support from the crowds is amazing. The streets of London are full of cheering people, making it a big celebration for the whole city.
Records:
Kelvin Kiptum from Kenya holds the men's record with a time of 2:01:25.
Paula Radcliffe from Great Britain holds the women's record with a time of 2:15:25.
-
One of the greatest marathon runners of all time Eliud Kipchoge has won the London Marathon four times in 2015, 2016, 2018 and 2019.
-
View more
Sporting Contests