Lukaku Currently 11/10 To Finish as EPL's Top Goalscorer
Published on April 7th, 2017 3:19 pm EST
Written By:
Dave Manuel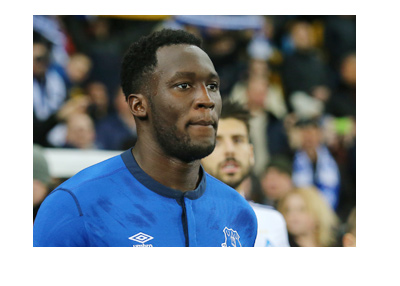 There is a little less than two months left in the English Premier League season.
There are a number of questions that still have to be answered over the remaining 7-8 games of the season, including: who will win the title? Who will be relegated? Who will win the goal scoring crown?
The answer to the last question appears to be Romelu Lukaku, who is currently the clear favourite to win the goal scoring crown. As of this moment, Lukaku has 21 goals, which puts him 2 ahead of Tottenham's Harry Kane. Here are the top goal scorers in the league as of this moment:
Romelu Lukaku, 21 goals
Harry Kane, 19 goals
Alexis Sanchez, 18 goals
Diego Costa, 17 goals
Zlatan Ibrahimovic, 16 goals
Here are the current odds for these five men to finish with the goal scorers crown:
Romelu Lukaku, 11/10
Alexis Sanchez, 6/1
Harry Kane, 4/1
Diego Costa, 15/2
Zlatan Ibrahimovic, 16/1
Games played is an important consideration here, as Everton (Lukaku's team) has played 31 games, while Tottenham, Chelsea and Man City have all played 30. Man Utd and Arsenal, on the other hand, both have two games in hand on Everton and Lukaku.
-
Given the relative weakness of their schedule over the next month or so, many punters are jumping on Harry Kane at 4/1. Kane is certainly capable of scoring a bunch of goals over the course of a couple of weeks, and Tottenham may find itself involved in a fierce battle with Chelsea for the EPL title.
Harry Kane at 4/1 to 5/1 is one of the more popular bets with UK punters as of right now, as many figure that he will be super motivated over the last 8 games of the season, as Tottenham Hotspur still has a chance of catching Chelsea.