Only One Team Has Played In all 22 World Cups
Published on March 29th, 2022 2:53 pm EST
Written By:
Dave Manuel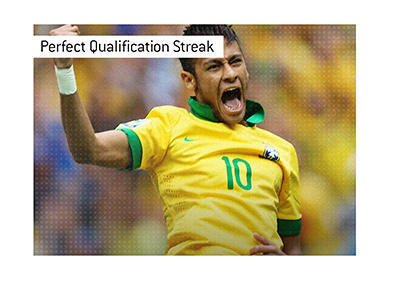 The World Cup was founded in 1930.
As of the 2022 World Cup, the event will be have played a total of 22 times.
Only one team - just one - has played in all 22 World Cups.
Germany has appeared in the tournament 20 times. Italy has played in the tournament a total of 18 times, as has Argentina.
Mexico has played in the event 17 times.
Since 1930, the ONLY team that has played in every single World Cup is - Brazil.
Brazil was one of 13 teams to play in the 1930 World Cup, accompanied by the likes of Argentina, Belgium and the United States.
Germany, Italy and eight other teams made their debuts at the 1934 World Cup, while England participated for the first time in 1950.
-
Brazil, on the other hand, played in the first World Cup in 1930 and hasn't missed the tournament ever since.
Brazil is one of the top football nations in the world, and is consistently one of the favourites to win the tournament.
The country is usually one of the first to qualify for the World Cup tournament - in 2022, for instance, they were the fourth team to officially qualify, behind only Qatar (host nation), Germany and Denmark.
Brazil has one of the easier paths to qualify of the top teams in the world, as the top four CONMEBOL teams will automatically qualify for the World Cup, while the fifth place team can still earn entry through an inter-confederation playoff.
In 2022, for instance, Brazil finished atop the CONMEBOL round-robin with a total of 42 points, while the fourth place team (Uruguay) finished with 25 points.
It is hard to imagine Brazil blowing their perfect qualification streak anytime soon.