Boca Juniors vs. River Plate in Copa Libertadores Final for First Time
Published on November 1st, 2018
Written By:
Ariel Noel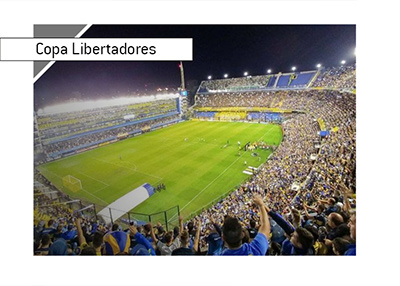 One of the biggest rivalries in football most certainly is the one between Boca Juniors and River Plate, two greats from the Argentina's capital Buenos Aires. The match between the two sides is called the Superclasico. It occurs regularly in the domestic league, but next week, for the first time, the two will play home and away matches in the Copa Libertadores final, which is the South American version of the Champions League.
This pair of games has a potential of being epic and truly is a special occasion for the football crazed city of Buenos Aires. It is a special occasion for fans from around the world also.
The games between Boca Juniors and River Plate are intense. The stadiums are filled to the last seat. The fans take support of their club to the next level with their passion, brutality, choreography and pyrotechnics. It is a sight to behold each time the two teams enter the pitch. It is spectacular. It is frightening. It is one of the most amazing things in world football.
And now the two teams are meeting in the Copa Libertadores final for the very first time. To get there, Boca Juniors defeated Brazilian Palmeiras in the semis, while River Plate won vs. another Brazil based club Gremio on away goals.
The Copa Libertadores final is the most important final in South American club football. The winner will take the title of the best football club on the continent.
The first leg is set to be played at the La Bombonera on Wednesday, November 7th and the second leg at the River Plate's Monumental on November 28th.
--
The odds to lift the trophy are:
Source: Bet365
Time Stamp:
November 1st, 2018 - 8:56 am EST
Odds Subject to Change
River Plate: 10/11
Boca Juniors: 10/11
Dead even!
--
One amazing fact is that in the 105 year history of
Superclasicos
this is only the second final ever that features these two teams. Last time this happened was in the Copa Argentina final in 1976.
Another amazing fact is that this is the last year that both home and away games will be played in the Copa Libertadores final. From next year on it will be a one game affair. An amazing end.
The winner will likely get to play Real Madrid in the Club World Cup finals which take place in the United Arab Emirates this December.
--
Here is a 12 minute video that describes the Superclasico hype. Enjoy!