Portugal, Russia Drawing Early Interest From Gamblers
Published on November 14th, 2017 9:01 pm EST
Written By:
Dave Manuel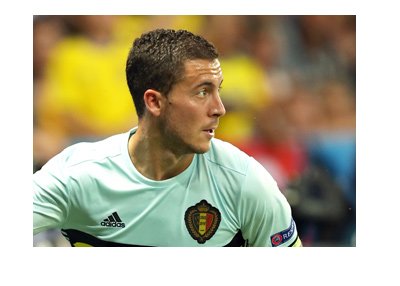 In just a few days, the 32 teams who will be participating at the 2018 World Cup in Russia will be known to the world.
There have been some big surprises so far, as the likes of Italy will not be attending the World Cup in the summer of 2018. On the other hand, football giants including Germany and Brazil punched their tickets to the tournament a long time ago.
Germany, Brazil and France are the early favourites to win the World Cup, though who might be the "dark horse" candidates, meaning those teams that are "off the radar" and potentially provide great value to gamblers?
Here are three teams that I believe deserve your attention heading into the World Cup in 2018:
Portugal - 21.00
Portugal are the defending Euro champions and can't be overlooked at the World Cup.
Sure, teams such as Brazil and France are likely more talented from the top of the line-up to the bottom, though Portugal has the best player in the world, Cristiano Ronaldo, on their side.
If Ronaldo gets some room in this tournament, Portugal may go far.
At 21.00, Portugal seems like some great value, especially coming off of their win at the 2016 Euro tournament.
Russia - 41.00
Remember when South Korea made it all the way to the semi-finals at the 2002 World Cup?
This is the power of home field advantage, and Russia, as the host nation, will enjoy it in 2018.
Is Russia talented enough to go far in this tournament if it were to be held at a neutral site? Of course not.
You can not, however, discount the importance of home field advantage, which makes Russia a somewhat intriguing "dark horse" choice.
Belgium - 13.00
Belgium might be the most talented off the radar team in this tournament.
While the likes of Germany, Brazil and France (all 6.00 to win) have attracted plenty of attention from gamblers, Belgium is looking like some very good value at 13.00. If there are some upsets at the World Cup (which there certainly will be), Belgium could be in a good position to march far into the tournament.
-
Who do you think the "dark horse" picks are for the 2018 World Cup?