Australia, Italy, Ireland Among Teams Still Holding Out Hope For World Cup Berth
Published on October 11th, 2017 9:59 pm EST
Written By:
Dave Manuel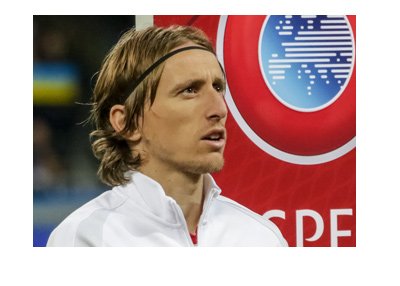 There have been some surprises so far when it comes to qualifying for the 2018 World Cup in Russia, as well as some teams that very nearly missed out but ended up pulling it off in the end.
Take the United States, for instance. Nobody expected that the US would miss the World Cup entirely, though a loss to Trinidad earlier in the week sealed their feat.
Teams like Argentina, on the other hand, struggled but eventually made it in at the end. Others, like Italy, will need to win a playoff match in order to gain entrance to the world's biggest football tournament.
As of this moment, a total of 23 teams have qualified for the 2018 World Cup in Russia. They are:
Belgium
England
France
Germany
Iceland
Poland
Portugal
Russia
Serbia
Spain
Argentina
Brazil
Columbia
Uruguay
Iran
Japan
Saudi Arabia
South Korea
Costa Rica
Mexico
Panama
Egypt
Nigeria
-
Africa is still in the middle of its final group stage. Nigeria and Egypt have already qualified, while eight other countries compete for the final three spots.
The inter-confederation playoffs will feature these matches, with the winners moving on to the World Cup and the losers going home:
Honduras vs Australia
New Zealand vs Peru
Finally, Europe still has eight teams facing off in the playoffs for four remaining spots. The draw for the playoff matches hasn't taken place as of yet, though here are the eight teams:
Switzerland
Italy
Croatia
Denmark
Northern Ireland
Sweden
Republic of Ireland
Greece
The four top teams are the seeded teams, which means that they can't play against each other. Instead, each team will draw an opponent from the bottom group.
-
Here are the odds for the two inter-continental playoffs:
Honduras, 2.00
Australia, 1.80
New Zealand, 8.00
Peru, 1.083
As you can see, the first match should be very close, while the bookmakers believe that Peru will easily go through against New Zealand.