Brazil, France Early Favourites To Win 2022 World Cup
Published on July 17th, 2021 11:34 am EST
Written By:
Dave Manuel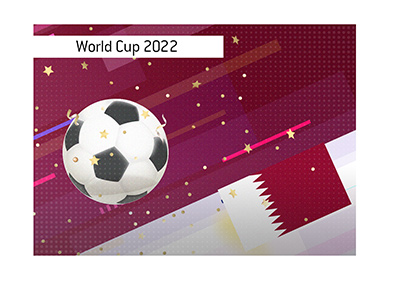 Did you know that the 2022 World Cup starts in just 16 months?
That's right - just a week after the thrilling conclusion of the 2020 Euro Cup, the 2022 World Cup is now just around the corner.
The first game of Group Stage matches is set to take place on November 21st, 2022, with the final taking place on December 18th, 2022.
Remember - the 2022 World Cup is set to take place in Qatar, which is why the event is taking place in the winter, and not the summer. In short, the temperatures would simply be too extreme to hold the event in the summer.
The 2022 World Cup in Qatar was subject to a tremendous deal of controversy, though the event is still going forward as planned.
-
Unlike the Euro Cup, the World Cup is open to every country in the world.
As of this moment, we still don't know the identity of all of the teams that will be taking part in the event, as qualifying games are ongoing.
As of this moment, the only team that has qualified is Qatar, as they are the host nation.
-
The early favourites to win the tournament include the likes of Brazil, France and England.
Here are the ten countries with the current best odds to win, as of this moment:
Source: Bet365
Time Stamp:
July 17th, 2021 11:23 am EST
Odds Subject to Change
Brazil, 6.50
France, 7.00
England, 9.00
Spain, 9.00
Italy, 11.00
Belgium, 13.00
Argentina, 13.00
Germany, 13.00
Portugal, 17.00
Netherlands, 19.00
-
Plenty will change with the lesser teams at the 2022 World Cup over the next number of months as more and more teams qualify, though the top teams will likely have little odds movement.